Description
Sharpen your Z-Discovery platform skills at our User Group in Houston. This intimate setting offers instruction and discussion on getting more out of Zapproved's suite of in-house e-discovery software. Join product experts along with in-house e-discovery practitioners for a day of learning, sharing and networking.
When: Tuesday, March. 27, 2018, 10:00 a.m. – 4:30 p.m. CDT
Where: Houston, Texas - Hess Corporation
Who: All Zapproved product users
Parking: Hess visitor parking section is located in the garage behind Hess Tower. The visitor parking is limited to 20 vehicles and is on a first come, first serve basis. If visitor parking is full, park on one of the surface lots in the area.
---

Event highlights:
Guided product demos and Q&A across the entire Z-Discovery software suite

Time-saving tips and product updates

Roundtable discussion and breakout sessions on common challenges and solutions

Hands on experience applying topics, including Zapproved's exclusive E-Discovery Challenge

Networking with Z-Discovery users from across the country
Don't miss this opportunity to improve your e-discovery workflows and create more successful outcomes for the future. We can't wait to see you!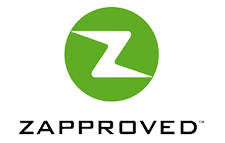 Organizer of Zapproved User Group - Houston
About Zapproved – Founded in 2008, Zapproved builds easy-to-use litigation response software designed to help corporate legal teams drive down costs, reduce risk, and build a better process. With our unwavering commitment to keeping our 350+ corporate customers ridiculously successful, we are proud to have earned a 99% retention rate.