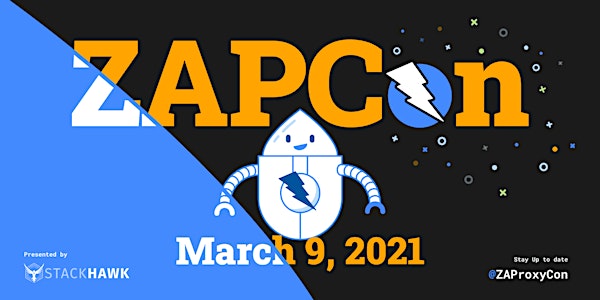 ZAPCon 2021
Get ready for the first-ever ZAP User Conference. The event will focus on using ZAP at scale and application security best practices.
About this event
When: Airing March 9th, 8am-Noon PT / 4pm-8pm GMT
Who: ZAP Users and and those looking to learn more about ZAP.
Where: This will be a virtual event. The event will be streamed via Zoom with a Discord server for chat.
Format: A series of presentations that will be 30 minutes in length, with 10-15 minute Q&A Discussions that follow.
Cost: The event is free for everyone!