Zap Holiday Stress: Stop Your Tinsel From Tangling and Enjoy the Holidays!...
Sales Have Ended
Ticket sales have ended
Looking forward to meeting you December 8th at John Martin's Pub! Cheers, Terry
Sales Have Ended
Ticket sales have ended
Looking forward to meeting you December 8th at John Martin's Pub! Cheers, Terry
Description

Special thanks to our sponsor, John Martins Pub! Every attendee who brings canned goods in support of our food drive will receive a complimentary beer or wine.
---

---
---
During the year, we tend to shift into a high gear "go, go, go, do, do, do, have to, have to, have to" mode of operating. Add the stress of the holidays and it can take us to the brink of burnout. Something as simple as untangling tinsel can drive overwhelmed entrepreneurs and leaders over the edge to the brink of burnout. The Holidays can be really stressful!
Stress leads to burn-out, aches, pains, poor decision-making, lack of focus, disease and more! What if there were simple tools to help you release negative stress and feel better quickly and so you can run your business and live life with health, focus and ease?


Terry will be presenting:
• Does work/life balance really exist?

• What is the source of our stressors?
• How to attract more of what you want in business and life.

• In-the-moment techniques to easily reduce stress
• How the Emotion Code technique can lessen stress-induced aches, pains and more!

Your presenter, Terry, was a stressed-out workaholic that suffered from chronic aches, pains and physical issues. After multiple burn-outs she chose to research resilience and healing techniques and became certified in several of the modalities. Today, Terry is super healthy and runs her business with renewed energy and flow. She shares her resilience, leadership, intuition and communications expertise with entrepreneurs and professionals globally.

Her mission is to help fellow entrepreneurs leap off the stress hamster and become healthy in mind, body and spirit so they can operate their business coherantly and with focus.

Gfor attendees:
1. Quick Shift Zone Card - manage stress in seconds!
2. Positive Words and Phrases EGuide
3. Managing Holiday Stress EGuide


TESTIMONIAL:

Testimonial from Serenity Raven-Wolf
As an entrepreneur, speaker, and educator, health issues hindered my income. I was very uncomfortable and it affected my mental state and self-confidence.
Terry was recommended to me by a friend and I instantly knew she was different. She's one of the most loving and compassionate people I've ever met; her intuition immediately picked up on things I know I never told her. Three weeks after that session, my coughing has gone from 10 to a 1, and my blurry eye is to a 4. It's also amazing to see more clearly with my right eye. The arthritis, after only 1 session went from a 10 to a 5. (10 = how bad it was before I started working with Terry).
I now have a renewed enthusiasm and excitement to grow my business and share my message with the world. Terry Wildemann is a godsend for us all. If you ever have the opportunity to work with her, she has my double thumbs of approval and a 5-star rating. Thank you, Terry

Register today and give yourself the gift of great health for the holidays.
You deserve it!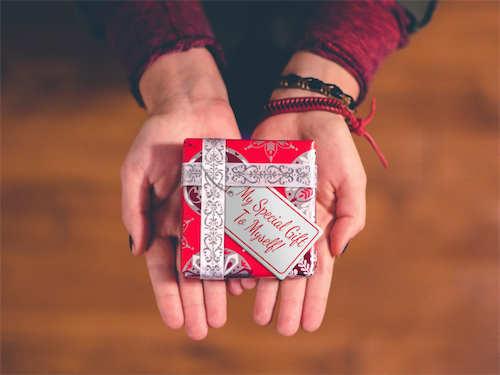 ---
FOOD DRIVE FOR
FEEDING SOUTH FLORIDA

This is a time of year when many parents struggle to provide for their families.
To help ease the stress, we are collecting canned goods and donating them to FEED SOUTH FLORIDA! Please bring your donations to the Zap Holiday Sress Workshop and you will receive a complimentary beer or wine.

Please review this list of the most needed goods:
Peanut Butter

Cereal (hot & cold)

Pasta + Sauce

Beans

Diapers

Canned vegetables

Canned meals

Canned soups

Canned tuna & meat

Canned fruit

Thanks for your generosity and we look forward to seeing you at the event!