Zaključna konferenca prvega cikla projekta Made with Y

Wednesday, June 28, 2017 from 3:30 PM to 9:00 PM (CEST)
Event Details
Za nami je uspešno izpeljan prvi cikel projekta Made with Y, s katerim smo opolnomočali mlade, jih izurili v mehkih veščinah in jim aktivno iskali povezave s podjetji.

Rezultate, dobre prakse in ključne ugotovitve želimo deliti tudi z vami, zato pripravljamo poseben dogodek Zaključna konferenca prvega cikla projekta Made with Y, ki bo v sredo, 28. junija 2017, v Orehovem gaju v Ljubljani. Na konferenci se boste mrežili z vsemi deležniki projekta Made with Y, povprašali mlade o njihovi izkušnji ter navezali stike z Zavodom Ypsilon in njegovimi partnerji.

Presenečenje večera

V goste bomo tokrat povabili Žiga Vavpotiča, predsednika upravnega odbora v podjetju Outfit7, ki bo z nami delil svoje poglede na ključne kompetence mladih ter trende na trgu dela. Kako in kje Outfit7 išče kadre, kam so usmerjeni HR pogledi velikih podjetij in kako si poiskati sanjsko službo, je le nekaj tem, ki nas zanimajo. Kot vedno bomo pričakovali tudi aktivno participacijo udeležencev, zato vas bomo spodbudili, da tudi sami pripravite vprašanja za Žigo Vavpotiča.

Kdo je Žiga Vavpotič? Preberite kratko predstavitev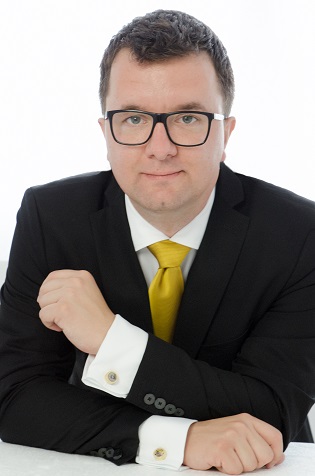 Žiga Vavpotič je predsednik upravnega odbora (CFO in CRO) v podjetju Outfit7 Ltd., delo pa opravlja s strastjo, veseljem in užitkom (ter seveda z vztrajnostjo).
Žiga Vavpotič je lastnik podjetja Globaldreamvision Ltd., soustanovitelj Zavoda Ypsilon, socialnega podjetja Simbioza Genesis in pospeševalnika ABC ter pobudnik Centra za socialno podjetništvo Univerze v Ljubljani, možganskega trusta Act Tank in mnogih drugih družbeno odgovornih projektov in iniciativ v Sloveniji.
Je pobudnik mnogih uspešnih zgodb, med njimi naj omenimo projekta Simbioz@ in Mentorski program – Uči se od najboljših. Pri delu se osredotoča na sodelovanje, ima pa tudi mnogo zanimivih izkušenj na področju poslovnega svetovanja.
Agenda dogodka

15:30 – 16:00 Prihod in registracija
16:00 – 16:45 Novinarska konferenca: Predstavitev rezultatov, dobrih praks in ključnih ugotovitev prvega cikla projekta Made with Y
16:45 – 18:00 Organizirano profesionalno mreženje vseh deležnikov projekta Made with Y (mladi, izvajalci, delodajalci, itd.)
18:00 – 18:15 Nagovor direktorja Zavoda Ypsilon, Miha Žefrana in vršilca dolžnosti direktorja Urada za mladino Republike Slovenije, Roka Primožiča
18:15 – 19:30 Voden pogovor: Ključne kompetence in trendi na sodobnem trgu dela, Žiga Vavpotič, predsednik upravnega odbora Outfit7
19:30 – 21:00 Pogostitev in mreženje vseh udeležencev konference
Pogovor z gostom bo vodil Andraž Šiler, strokovni direktor Zavoda Ypsilon. Dogodek bo potekal v slovenskem jeziku.


Naložbo sofinancirata Republika Slovenija in Evropska unija iz Evropskega socialnega sklada.

When & Where

Orehov gaj
Obrije
1000 Ljubljana
Slovenia


Wednesday, June 28, 2017 from 3:30 PM to 9:00 PM (CEST)
Add to my calendar
Organizer
Zavod Ypsilon je stičišče in miselno središče za mlade med 20. in 30. letom, ki združuje proaktivne, razmišljujoče in odgovorne posameznike.