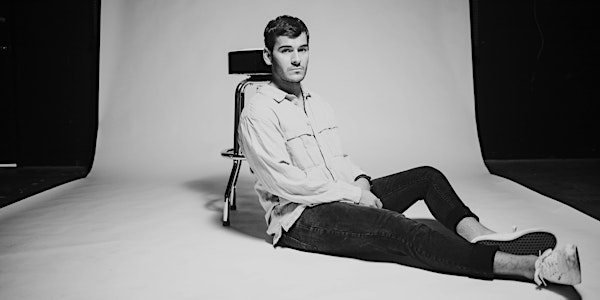 Zach Seabaugh with special guest Sam Johnston
Performers
Zach Seabaugh
Sam Johnston
Location
Eddie's Attic
515 B North Mcdonough Street
Decatur, GA 30030
Zach Seabaugh at Eddie's Attic in Decatur, GA!
About this event
Zach Seabaugh
Nashville-based rising indie-pop talent Zach Seabaugh lightheartedly calls his music 'moody boy music' – a cross between singer/songwriter and pop from the relatable perspective of a 23-year-old dealing with the complexities of young adulthood. Born in Marietta, GA, Seabaugh got his start singing in his local church choir before picking up the guitar. Growing up heavily influenced by the likes of Ben Rector, Jack Johnson and John Mayer, Seabaugh pursued music business at Middle Tennessee State University, where he began dedicating himself to music. Playing shows and writing at any chance he could throughout college, Seabaugh began to hone in on his distinct sound, blending elements of pop, rock, and folk music. Signed to River House Artists, the pop up-and-comer will release music throughout 2022, including with the vibey mood-booster "Slingshot," co-penned and produced by Chance Peña released June 3.
Sam Johnston
Immersing one's self in the things that make you who you are is a task easier said than done. Nashville based Sam Johnston has learned this to the fullest extent in the process of creating his debut full length album "Cannonball."
A Dallas native, Johnston has developed a reputation as a rising light in the blues rock world. At 21, he released his debut EP "Longing" which received support from Spotify, Deezer, Amazon Music, and more as well as charted at #2 on the US iTunes blues charts on multiple occasions (and has since charted in 19 other countries on iTunes and Apple Music.) Alongside his 2019 single "Isabelle", he has accumulated over 2 million streams cross-platform.
His dynamic voice, blistering guitar playing, and introspective lyricism has made him a force to be reckoned with. This reputation has allowed him to share the stage with acts such as Colony House, KINGFISH, Bowling For Soup, 3OH!3, Smooth Hound Smith, and more.
Alongside producer Drew Long (Judah & The Lion, Betcha, Kris Allen..), Johnston has created an album that borrows from influences such as Alabama Shakes, The War on Drugs, Tame Impala, and Dawes. Embracing change , "Cannonball" is a full splash.