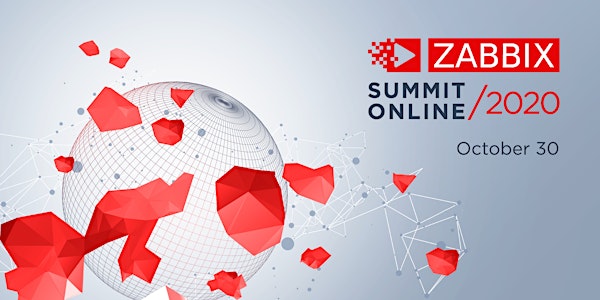 Zabbix Summit Online 2020
Zabbix Summit Online 2020
About this event
Welcome to Zabbix Summit Online 2020!
Join us for the annual Zabbix Summit Online 2020 – the main Zabbix event of the year!
This year IT experts, business leaders, members of Zabbix community and Zabbix development team is going to meet online to exchange their vision and passion for monitoring!
Join us online on October 30 and experience a tide of great speeches and advanced solutions, live demos, as well as technical and business examples from real-life situations.