Description
Young Women Social Entrepreneurs is proud to announce this year's retreat theme: "Community Building With True Purpose" with a focus on supporting each woman to clarify her authentic life purpose, and allowing that purpose to fuel community building as a means to make social impact.
As each year comes to a close, we invite our community to a retreat in the San Francisco Bay Area for a weekend of workshops, connection, learning, and rejuvenation. This is an opportunity to connect with other women who are passionate about creating change and learning how to best put their passions into action.
In her book, "The Top Five Regrets of the Dying", end-of-life caregiver Bronnie Ware identifies the top regret of her patients as "I wish I'd had the courage to live a life true to myself, not the life others expected of me". But how does one identify what living a true, authentic life looks like? And how does one channel authenticity into a purposeful life that benefits not just one individual, but the surrounding community and society as a whole?
The purpose of the YWSE-SF 2017 Retreat is to bring together women who are working toward positive change in the world around us, through entrepreneurship and in our work, to collaborate, learn, and build a supportive community together.
WORKSHOPS
We are honored to bring on a number of inspiring women to lead workshops throughout the weekend. Please visit the link below for a full description of workshops and speaker bios. This list is not comprehensive, however, as more speakers are still to be added!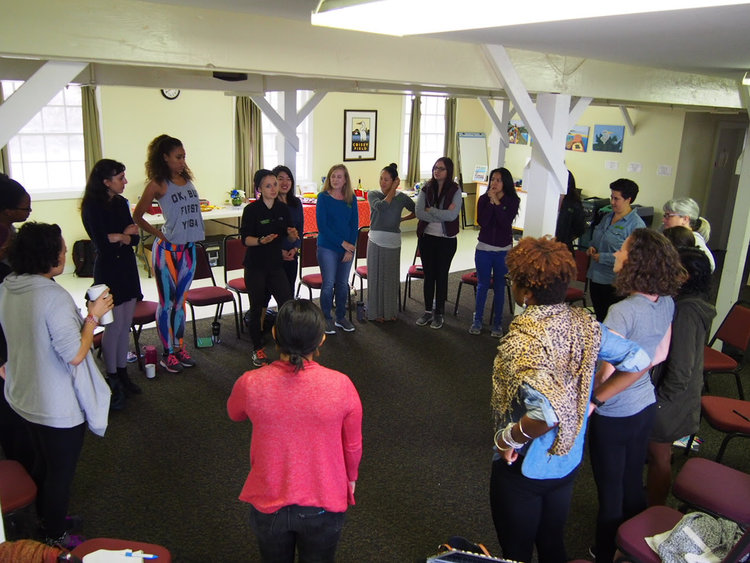 LOCATION
NatureBridge in the Marin Headlands is only 30 minutes from the city and right next to the beach. Our goal is to disconnect from our electronics and connect within the community.

We will also have down time to enjoy the beautiful natural surroundings, take walks on the beach, and just enjoy time with each other. The retreat price includes lodging and 6 meals (Friday dinner through Sunday lunch).
This is YWSE-SF's signature event and there are many opportunities for learning, experiencing, and engaging with a group of inspirational women. Register today as space is very limited. We look forward to seeing you this November!
Questions? Contact Retreat Directors Julie at julietpham@gmail.com or Jalysa at s.j.boose.sheppard@gmail.com.