The orange chairs will travel around Central Alabama and inspire conversations that relate to empowering women and eliminating racism.
About this Event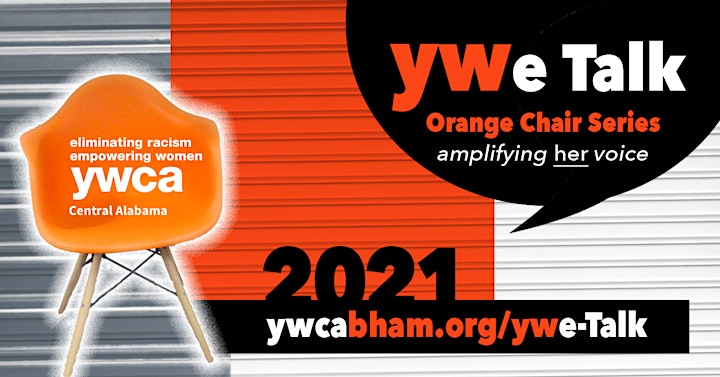 The YWe Talk Orange Chair Series provides a platform and communal space of exchange to discuss important topics and issues facing women and women of color. We take a seat in the chair next to influential and motivational speakers who inform the community as we amplify voices that are often unheard.
Through dialogue and healthy conversation, YWCA Central Alabama is able to build bridges in spaces of indifference, as well as share in the lived experiences of women and men in Central Alabama.
YWCA Central Alabama commits, communicates, educates, and advocates every day to further our mission to eliminate racism, empower women, and promote peace, justice, freedom, and dignity for all.
To learn more about the YWe Talk Orange Chair Series, visit here!