The YWe Talk Orange Chair Series focuses on inspiring conversations that relate to empowering women and eliminating racism.
About this event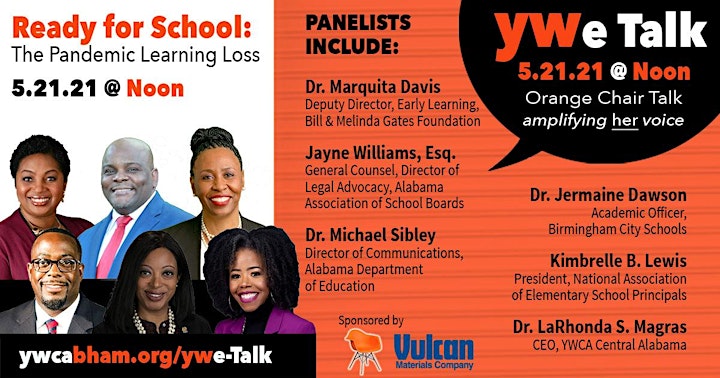 MAY 21 @ NOON
YWe Talk Orange Chair Series - Ready for School: The Pandemic Learning Loss
It's being called Pandemic Learning Loss. Yet, disparities in early education due to racial inequities, child poverty, and learning gaps among homeless children have long been pervasive problems in ensuring children start elementary school ready to learn at proficient levels.
COVID-19 introduced additional issues with learning loss, and early research shows the academic gap could widen. Kindergartners and preschoolers may have missed crucial learning opportunities that affect a child's ability to learn on grade level when entering first grade. How do we recoup those losses or at least mitigate the damage among homeless, high poverty and minority children?
A SPECIAL THANK-YOU TO OUR "READY FOR SCHOOL" SPONSOR:
VULCAN MATERIALS COMPANY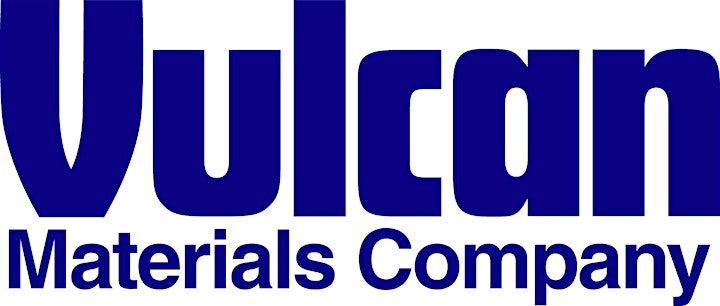 Meet our panelists: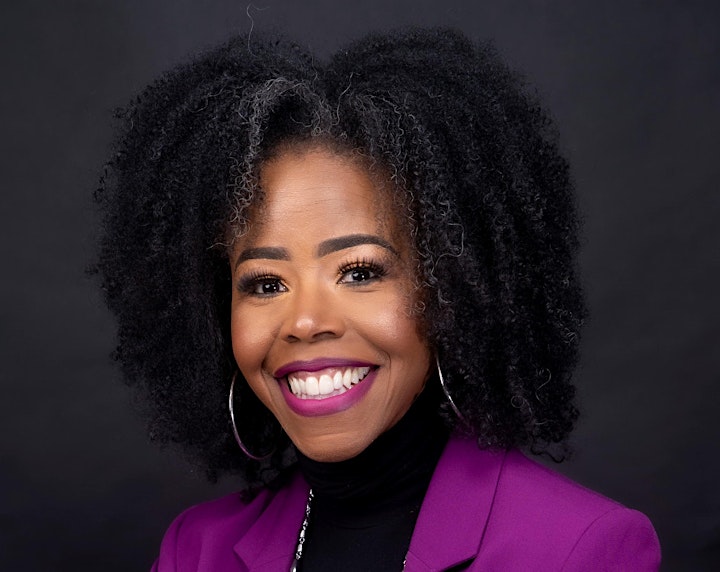 Dr. Marquita Davis, Deputy Director, Early Learning, Bill & Melinda Gates Foundation
Marquita Furness Davis, Ph.D., Deputy Director of Early Learning, U.S. Program, leads the foundation's national early learning strategy which aims to ensure that all young children have access to high-quality, effective Pre-K that increases kindergarten readiness for Black and Latino children, and children experiencing poverty. She has decades of experience in government, education, and non-profit leadership.
Prior to joining the foundation in 2017, Marquita was the executive director of a large anti-poverty community action agency in Birmingham, Alabama. At this same agency, she previously served as deputy director of child development services overseeing two early childhood federal programs, Head Start and Early Head. Appointed by two governors, Marquita also served as the director of finance for the State of Alabama, commissioner for the Alabama Department of Children's Affairs, and Pre-K director for the state of Alabama.
Marquita earned her bachelor's degree from Northern Illinois University, a master's degree from Alabama A&M University and a Ph.D. in Early Childhood Education and Development from the University of Alabama at Birmingham.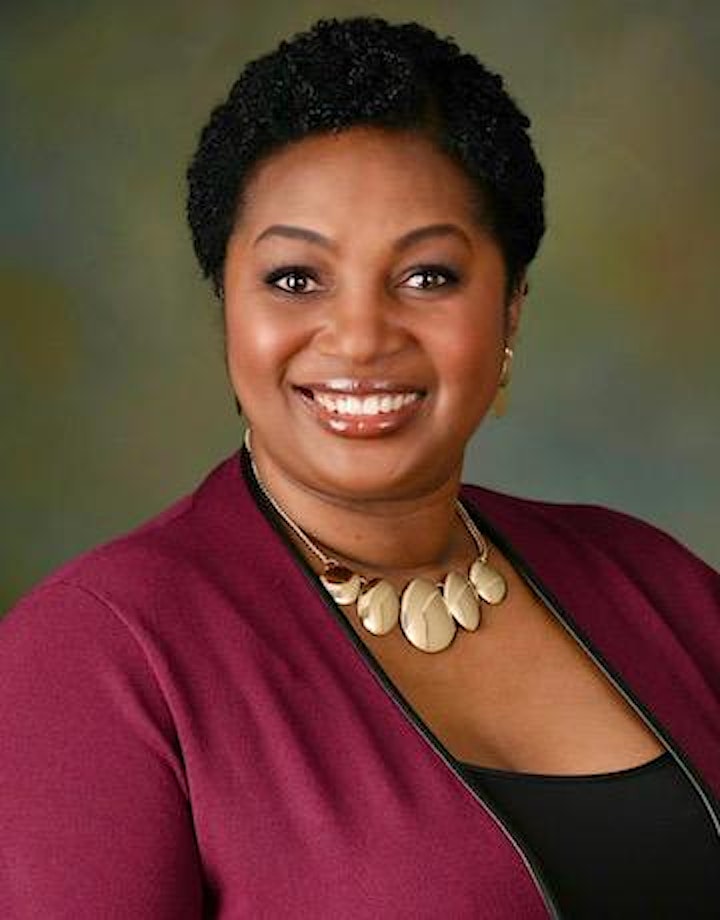 Jayne H. Williams, Esq., General Counsel & Director of Legal Advocacy, Alabama Association of School Boards
Jayne Harrell Williams is a native of Montgomery. She received her bachelor's degree from Florida A&M University and her law degree from Georgetown University Law School. She is General Counsel and Director of Legal Advocacy for the Alabama Association of School Boards and is also a shareholder in the Montgomery law firm of Hill, Hill, Carter, Franco, Cole & Black where she represents boards of education. She is on the Board of Directors for the National Counsel of School Attorneys and is a past President of the Alabama Council of School Board Attorneys. She wrote the "Guidelines for Implementing the Students First Act" as well as instructional guides on "Probationary and Contract Principals" and "Public Meetings and Public Records". She is married to Anthony Williams, and they have two sons.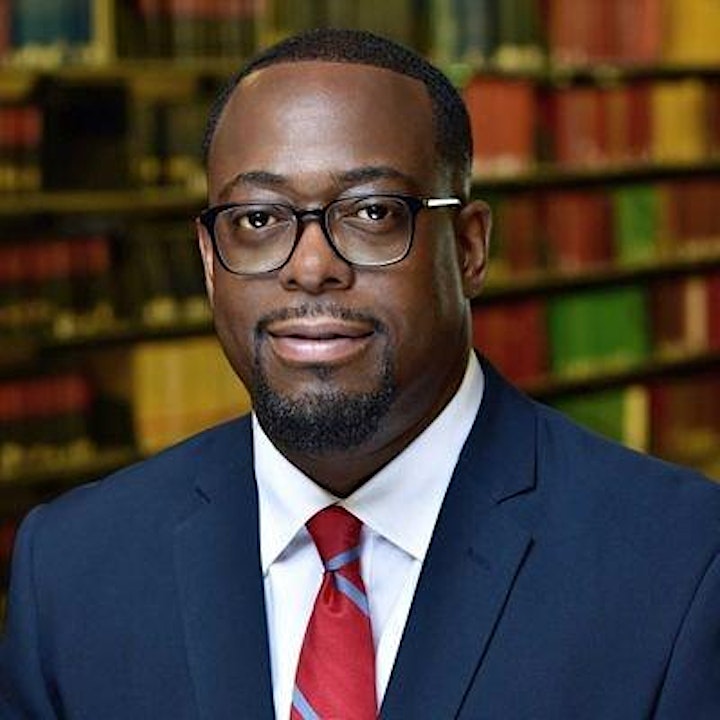 Dr. Michael Sibley, Director of Communications, Alabama Department of Education
As Director of Communications for the Alabama Department of Education, Michael Sibley leads the team responsible for communicating education policies, programs and events with state and national news media, as well as internal and external publics and other education advocacy groups.
Prior to joining the State Department of Education, Michael served as Director of Publications in Tuskegee University's Public Relations and Marketing department. His responsibilities included overseeing and coordinating the development of internal and external communications at Tuskegee University.Before accepting the position at Tuskegee University, he worked as Director of Communication for Guilford Capital Corporation in Montgomery, AL.
Michael began his career in Communications and Public Relations as the Director of Public Relations for Troy University where his responsibilities included being a media liaison and spokesperson for Troy University as well as editor, writer and layout/ designer for the Troy University System Magazine. Prior to that, he was a news reporter for The Messenger newspaper in Troy, AL.
Michael earned a Bachelor's degree in Journalism and Public Relations from Troy University; a Master's degree in Management from Troy University Montgomery; and a Doctorate in Education Leadership, Policy, and Law from Alabama State University.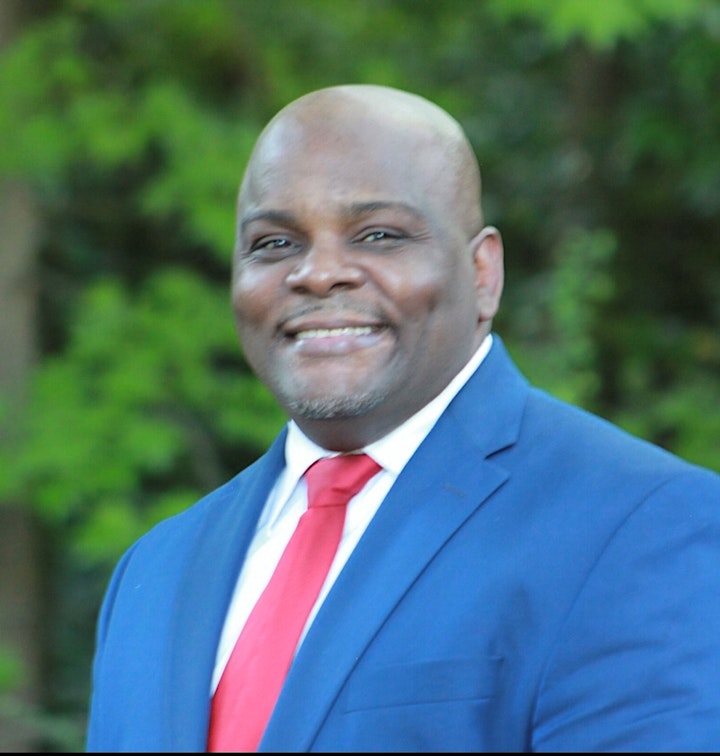 Dr. Jermaine Dawson, Academic Officer, Birmingham City Schools
Dr. Jermaine Dawson is a native of Atlanta, Georgia where he attended and graduated from the Atlanta Public Schools. He graduated from Morehouse College with a Bachelor of Arts degree in sociology. He then received his Master of Arts degree in educational leadership from Kennesaw State University, where he was awarded the presidential award for obtaining a cumulative 4.0 GPA during matriculation. In 2019, he received his Doctorate degree in educational leadership from Northcentral University.
Dr. Dawson has a passion for the education of youth and has served in a myriad of capacities. He currently serves as the chief academic officer with Birmingham City Schools. Previously, he served as zone superintendent with Fulton County Schools in Atlanta, Georgia. He was the north Florida state director for Charter Schools USA in Orlando, Florida. He served as region superintendent with Duval County Public Schools in Jacksonville, Florida. He was the director of schools with the Birmingham City School District in Birmingham, Alabama. He served as an area superintendent with the Houston Independent School District in Houston, Texas. He has also served as an elementary and middle school principal, NCLB compliance officer with Atlanta Public Schools; program manager of the Division of Teacher Quality at the Georgia Department of Education; regional coordinator with the United States Department of Education; adjunct professor of education at Shorter University; local school system administrator; and math teacher. He has been successful in all his roles, especially while serving as a principal and principal supervisor by supporting them with increasing student achievement. Under his leadership, many of the lower performing schools were removed from various state failure lists while others increased their school grades to an A/B rating (52% to 84%) over an average of two years.
In 2019, he was inducted into the Kappa Delta Pi – International Honor Society in Education for earning a cumulative 3.9 GPA in his doctoral program. He was one (1) of 25 educators in the world selected to attend the 2017 Global Cities International Conference in Paris, France. In 2006, the Georgia State House of Representatives wrote a House Resolution in his honor. He worked and traveled with Former U. S. President Jimmy Carter and the Atlanta Project and was mentored by Atlanta Mayor Maynard Jackson. He traveled to Senegal, West Africa as an International Exchange Ambassador. He was also featured on NBC National News with news anchor Tom Brokaw.
In his spare time, Dr. Dawson enjoys spending time with his family, traveling, reading, watching movies, eating at various restaurants and resting.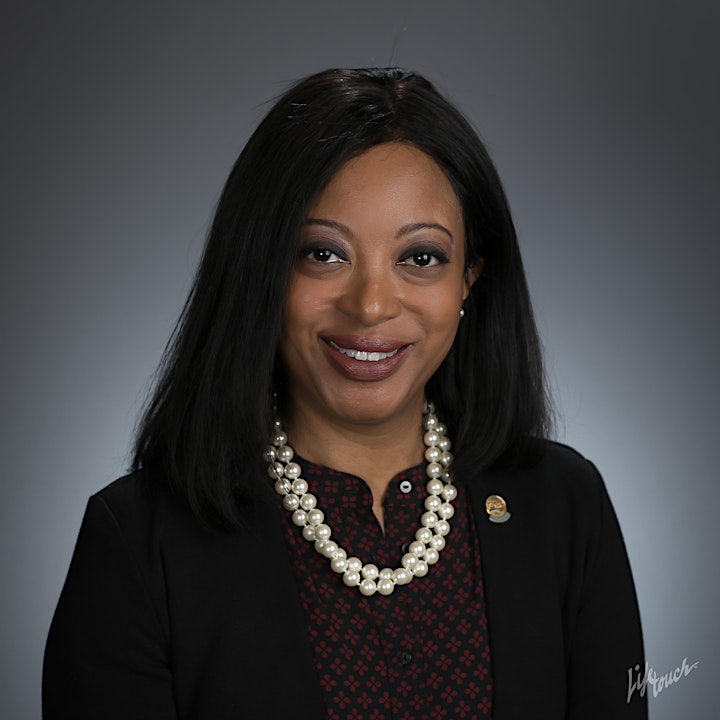 Kimbrelle B. Lewis, President of the National Association of Elementary School Principals
A school administrator for more than 14 years, Tennessee principal Kimbrelle Barbosa Lewis recognizes the importance of leadership diversity in meeting student needs and supporting teachers and leaders. Because of this outlook, she has dedicated her career to her school community and to helping her peers in education. Barbosa Lewis takes on her latest leadership role of NAESP president starting Aug. 1, 2020.
"As a principal and mother of three, my hope is in our children. The students of today are the world leaders of tomorrow. As educators, it is our role to get them there and for them to exceed far beyond what we have achieved," says Barbosa Lewis, longtime principal of Cordova Elementary School in Tennessee. "As NAESP president, I will help principals work to equip teachers and other leaders to challenge students as they share in accountability for student learning, development and fulfillment. My goals is to be able to help all principals know how to analyze what is best for their students and be empowered to do it."
Barbosa Lewis believes we are facing unprecedented times in which school leaders play a pivotal role.
"Our communities, schools and students are living with social injustice and a global pandemic," she says. "There are many unknown factors for which principals are making advanced decisions. Both science and our heart for children are involved. More than ever, we must stay informed and band together to develop realistically safe environments for our students that nurture their academic and emotional well-being."
NAESP has created two task forces—the NAESP National Coronavirus Task Force and the NAESP National Task Force on Race and Equity—to collaborate with principals nationwide to address these issues head-on. Barbosa Lewis chairs the NAESP National Task Force on Race and Equity.
A member of NAESP for 14 years, Barbosa Lewis has long been a volunteer leader with the association. She served as director at large, minority level, from 2015-18 and chair of NAESP's Diversity Task Force. Follow Barbosa Lewis on Twitter at @k2blewis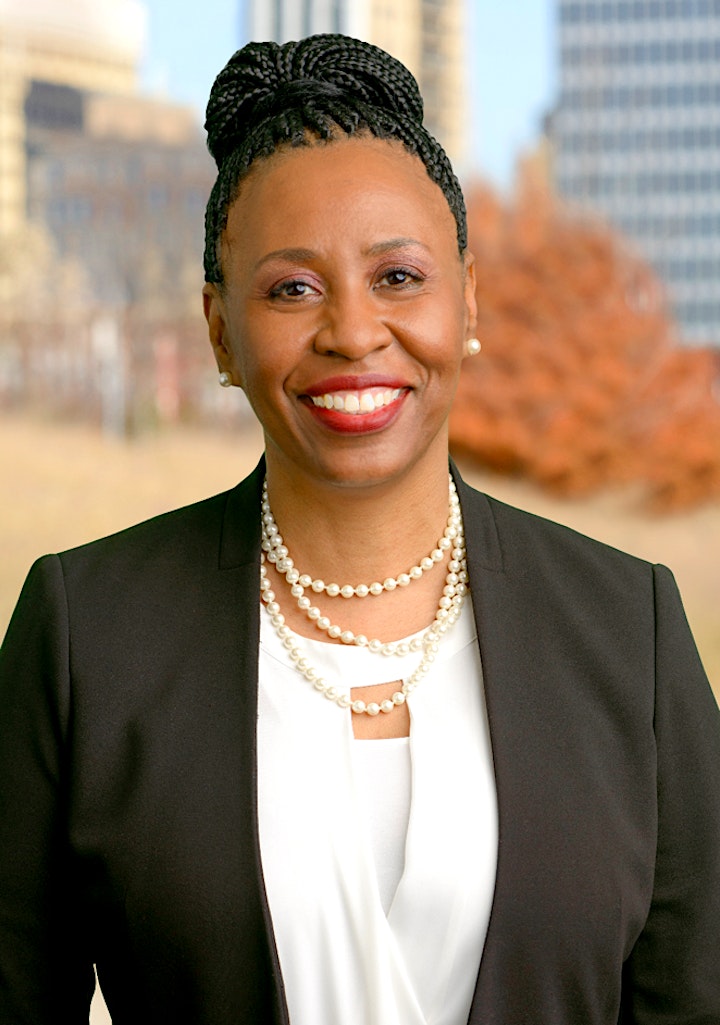 Dr. LaRhonda S. Magras, CEO, YWCA Central Alabama
Dr. LaRhonda S. Magras is Chief Executive Officer of YWCA Central Alabama, whose mission is to eliminate racism, empower women, and promote peace, justice, freedom, and dignity for all.
• Magras has over two decades of nonprofit experience leading anti-poverty and social justice programs in urban and rural communities. Her work focuses on alleviating poverty among children and families.
• Born and raised on the South Side of Chicago, she began her work with youth and parents — delivering drug prevention and parenting programs in communities and schools — after leaving a career in retail management to "pursue a career with meaning and purpose."
• The first in her family to graduate college, Magras earned a Doctor of Education in leadership from Trevecca Nazarene University (Nashville, Tenn.), Master of Science in human services administration from Spertus College (Chicago), and Bachelor of Arts in sociology from Chicago State University.
• Prior to joining YWCA Central Alabama in 2019, Magras served as Senior Vice President of Program Operations with YWCA Nashville & Middle Tennessee. She previously worked in the Nashville Mayor's Office as Director of Children and Youth Education Initiatives and worked as Vice President of Youth Development with Nashville's Martha O'Bryan Center. While serving at the Women's Coalition of St. Croix, she led the U.S. Virgin Islands territory's first transitional housing domestic violence program funded by the U.S. Department of Justice, Office of Violence Against Women.
• Magras has been recognized for her dedication and commitment to the advancement of human rights. She believes all children deserve the opportunity to reach their full potential. You will often hear her say, "Until all children – regardless of their start in life – have the opportunity to realize their dreams and full potential; until all women are seen, heard, and valued; and until all people have access and the ability to live a quality life, my work continues."
• Her recent accolades include Harvard Business School Young American Leaders Program, 2021; Leadership Birmingham, 2021; Birmingham Business Journal Who's Who in Nonprofits, 2021; Birmingham Business Journal Top CEO Finalist, 2020.
• She and her husband, Marvin, have three adult sons.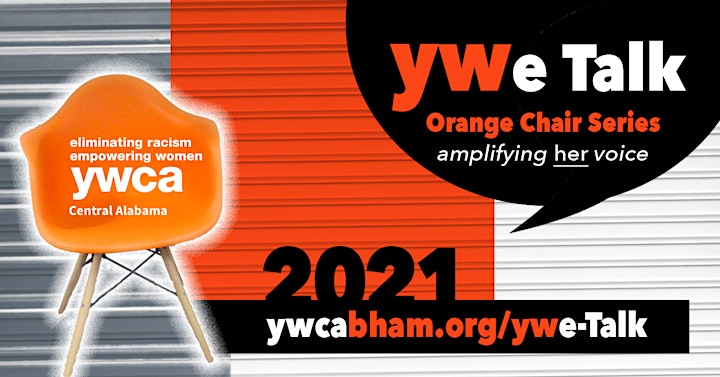 The ongoing YWe Talk Series provides a platform and communal space of exchange to discuss important topics and issues facing women and women of color. We take a seat in the chair next to influential and motivational speakers who inform the community as we amplify voices that are often unheard.
Through dialogue and healthy conversation, YWCA Central Alabama is able to build bridges in spaces of indifference, as well as share in the lived experiences of women and men in Central Alabama.
YWCA Central Alabama commits, communicates, educates, and advocates every day to further our mission to eliminate racism, empower women, and promote peace, justice, freedom, and dignity for all.
Organizer of YWe Talk Orange Chair Series by YWCA Central Alabama