Location
YWCA Central Alabama
309 23rd Street North
Birmingham, AL 35203
Refund policy
Contact the organizer to request a refund.
Eventbrite's fee is nonrefundable.
The YW's orange chairs travel around Central Alabama and inspire conversations that relate to empowering women and eliminating racism.
About this event
The YWe Talk series focuses on inspiring conversations that relate to empowering women and eliminating racism.
THIS EVENT IS FREE!
However, in-person attendees may donate a minimum of $22 at the event to receive an autographed copy of John Archibald's new book, Shaking the Gates of Hell.
Join YWCA Central Alabama Aug. 13 from noon-1 p.m. for YWe Talk: Faith & Racial Justice featuring John Archibald, a 2018 Pulitzer Prize winner and author of Shaking the Gates of Hell: A Search for Family and Truth in the Wake of the Civil Rights Revolution; Dr. Dave Barnhart, the founding pastor of Saint Junia United Methodist Church and founding member of Faith in Action Alabama; and The Rev. John Cantelow III, Senior Pastor of Birmingham's Sixth Avenue Baptist Church, site of the funeral of three of the four little girls killed in the infamous Sixteenth Street Baptist bombing.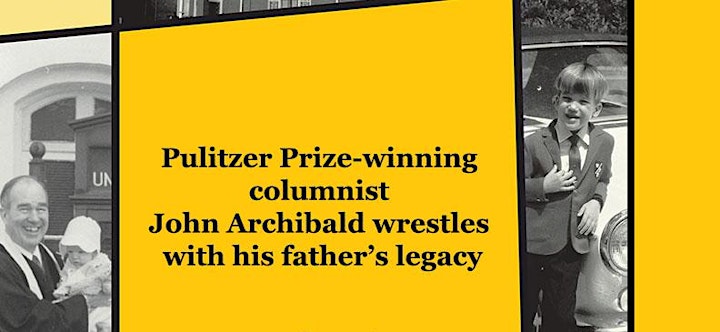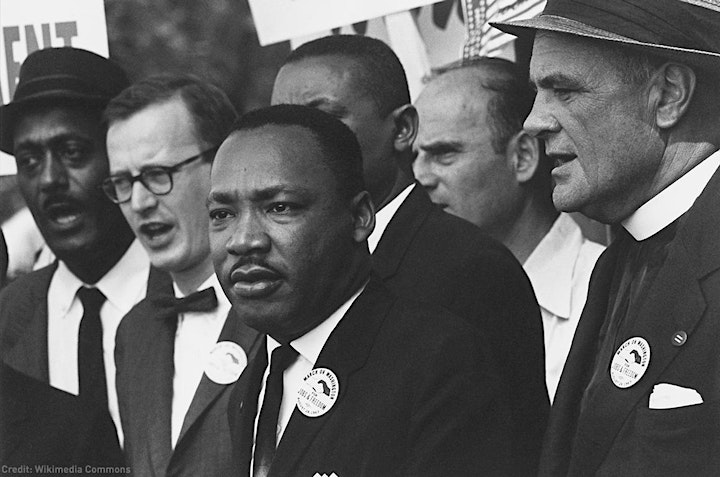 Dr. LaRhonda S. Magras
Magras (she/her) is Chief Executive Officer of YWCA Central Alabama, whose mission is to eliminate racism, empower women, and promote peace, justice, freedom, and dignity for all.
Magras has over two decades of nonprofit experience leading anti-poverty and social justice programs in urban and rural communities. Her work focuses on alleviating poverty among children and families.
Born and raised on the South Side of Chicago, she began her work with youth and parents — delivering drug prevention and parenting programs in communities and schools — after leaving a career in retail management to "pursue a career with meaning and purpose." The first in her family to graduate college, Magras earned a Doctor of Education in leadership from Trevecca Nazarene University (Nashville, Tenn.), Master of Science in human services administration from Spertus College (Chicago), and Bachelor of Arts in sociology from Chicago State University.
Prior to joining YWCA Central Alabama in 2019, Magras served as Senior Vice President of Program Operations with YWCA Nashville & Middle Tennessee. She previously worked in the Nashville Mayor's Office as Director of Children and Youth Education Initiatives and worked as Vice President of Youth Development with Nashville's Martha O'Bryan Center. While serving at the Women's Coalition of St. Croix, she led the U.S. Virgin Islands territory's first transitional housing domestic violence program funded by the U.S. Department of Justice, Office of Violence Against Women.
John Archibald
Archibald is a columnist for the Alabama Media Group, with his work appearing in the Birmingham News, the Huntsville Times, Mobile's Press-Register, AL.com and its probing social brand, Reckon.
The 2018 Pulitzer Prize Winner in Commentary is an author and journalist whose father and grandfather were Methodist preachers. He draws on his experience living in a parsonage as a child for his new book, "Shaking the Gates of Hell: A Search for Family and Truth in the Wake of the Civil Rights Revolution."
Before he began his column in 2004, he worked on the News' investigative team and has covered everything from crime and punishment to Birmingham City Hall, which is not always the same thing. He grew up in North Alabama and graduated from the University of Alabama in 1986.
He is married with three grown children.
Dr. Dave Barnhart
Barnhart is the founding pastor of Saint Junia United Methodist Church, a network of house churches reaching from Birmingham to Huntsville, Alabama.
Barnhart earned his B.A. from Oglethorpe University in 1994, his M.Div. from Candler School of Theology in 1997, and his Ph.D. in homiletics and social ethics from Vanderbilt University in 2004. He has been an ordained elder in the North Alabama Conference of the United Methodist Church since 2003. He is currently working on a Masters of Clinical Mental Health Counseling at the University of Alabama at Birmingham.
He is the author of Church Comes Home (2020), God Shows No Partiality (2012), and What's in the Bible About Church? (2009). He is a contributing author to Living Faithfully: Human Sexuality and the United Methodist Church (2019). His sermons and articles have appeared in the Abingdon Preaching Annual, FaithLink, and Ministry Matters. He is a founding member of Faith in Action Alabama.
His blog and devotional collections can be found a davebarnhart.net.
Dr. John Lovelace Cantelow, III
Cantelow is pastor of Sixth Avenue Baptist Church in Birmingham, Alabama. He earned his Doctor of Divinity degree from Beeson Divinity School of Samford University, Birmingham. His also earned a Master of Divinity Degree from Beeson in 1994. He has a Bachelor of Arts Degree in Religious Studies from The University of Alabama, Tuscaloosa (1991).
Cantelow has been pastor of Sixth Avenue Baptist Church since 2011. He is the former pastor of Greenwood Missionary Baptist Church, Tuskegee (1999 - 2011). He is actively involved in the community. Cantelow serves on the Board of Overseers, Samford University, since 2016. He has been a Salvation Army, Board member since 2014. He is also involved in Macedonia Ministries. He previously served as a member of the Birmingham Land Bank Authority Committee and was chaplain for the Tuskegee Area Chamber of Commerce. He also gave back as a board member of the Macon County Head Start Policy Council.
Cantelow is married to Rhonda Hammonds Cantelow, and they have three loving children: Carmen (21), Elijah (18), and Sophia (16). Pastor Cantelow can be heard each Sunday morning on WAGG FM 100.1 and WAGG 610 AM at 9 a.m.
The YWe Talk series provides a platform and communal space of exchange to discuss important topics and issues facing women and women of color. We take a seat in the chair next to influential and motivational speakers who inform the community as we amplify voices that are often unheard.
Through dialogue and healthy conversation, YWCA Central Alabama is able to build bridges in spaces of indifference, as well as share in the lived experiences of women and men in Central Alabama.
YWCA Central Alabama commits, communicates, educates, and advocates every day to further our mission to eliminate racism, empower women, and promote peace, justice, freedom, and dignity for all.
To learn more about YWe Talk discussions and the sponsored YWe Talk Orange Chair Series, visit here!