YWCA Monterey County's Domestic Violence Awareness Luncheon 2017 - featurin...
Description
This year we are honoring the month of October as Domestic Violence Awareness Month with a special luncheon and book signing to honor those whom have been involved in abusive relationships, for those who stay, and for those who left. Fear, isolation, financial or emotional dependability are among the many reasons why people stay. But one would never know the real reasons until it comes from the voice of one whom had been abused. We are here to give them that voice.
Break the Silence… Save a Friend… Save a Life… Empower and Free a Human Being.
Keynote Speaker: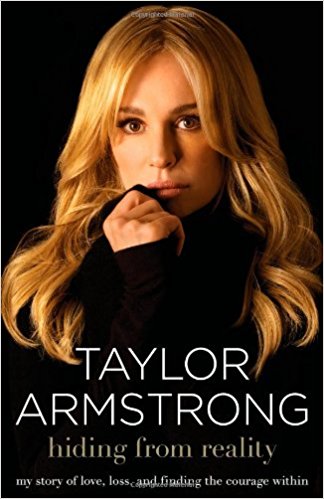 Taylor Armstrong - TV personality, "The Real Housewives of Beverly Hills", philanthropist, author, and survivor.

Taylor Armstrong starred in the hit Bravo reality show The Real Housewives of Beverly Hills. After critical acclaim on debut in 2011, this franchise won a Critic's Choice Television Award for the success of its inaugural season. The show enjoys a worldwide following, and each week viewers tune in to watch the drama unfold in Beverly Hills.
But Armstrong had her own drama, and behind the glamorous façade of The Real Housewives she hid a dark secret: her husband, Russell, had been abusing her for years in every possible way. Following the familiar pattern of many domestic violence survivors before her, Armstrong had also witnessed domestic violence in her home as a young child – the abuse of her mother at the hands of her father. Thankfully, she was able to break the cycle of violence. After putting up with Russell's abuse for six years, she found the courage to leave. Tragically, soon after Russell took his own life. Taylor and her young daughter, Kennedy, found themselves starting over while the whole world watched. Armstrong has been interviewed on Dr. Phil, The Today Show, The Ellen DeGeneres Show, Entertainment Tonight, E!, Extra, Access Hollywood, Rachael Ray, Wendy Williams, and Watch What Happens Live, as well as dozens more, including local programs across the country. She has been featured in US Weekly, Life & Style, In Touch, OK!, The Hollywood Reporter, The Wall Street Journal, People magazine, The Enquirer, and others.
She recently published her first book, Hiding from Reality: My Story of Love, Loss and Finding the Courage Within. This book represents an exclusive personal view of Armstrong's life and personal experience with domestic violence, which became a New York Times bestseller. A longtime advocate for victims of domestic violence, Taylor has been a volunteer and a spokesperson for the 1736 Family Crisis Center for nearly seven years. She recently founded The Taylor Armstrong Foundation in order to further her mission; the foundation works to raise awareness, educate the public, and help domestic abuse victims recover and continue with their lives.
Locally, YWCA Monterey County is celebrating 44 years providing domestic violence services for families throughout our communities. We are the sole provider of a confidential safe house, 24-hour crisis line, counseling, legal advocacy services, court accompaniment, youth education and advocacy, and state certified 40-hour domestic violence advocate training. This year will be opening a second shelter to serve victims of human trafficking.