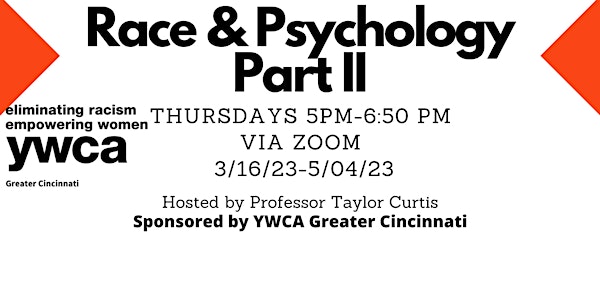 YWCA Greater Cincinnati | Race & Psychology Part II Free 8 Week Series
The purpose of this free 8 week course is to analyze the relationship between race and psychology & understand the impact on health equity.
About this event
Join YWCA Greater Cincinnati as Professor Taylor Curtis, youngest Black female to be tenured at an institution of higher education in U.S. History, walks participants through PART II of the history and systems of psychology with perspective to Black psychology and International psychology and Western Psychology. This course will help you develop an understanding of racial identity, compare and contrast the experience within the social world across culture, and understand the impact of racial oppression on mental health, behavior, and physical health outcomes.