Join YWCA Central Maine for Stand Against Racism from April 21-23rd! We'll be exploring the different ways racism impacts public health.
About this event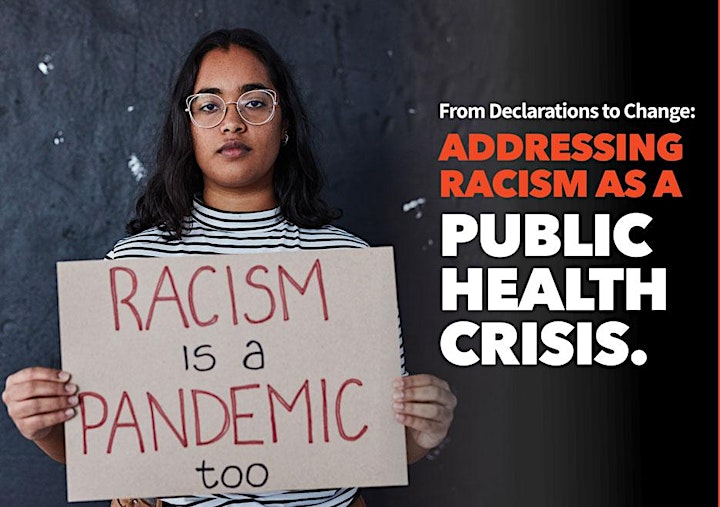 Structural racism plays a large role in determining the conditions in which people are born, grow, work, live, and age. These factors affect people's access to quality housing, education, food, transportation, political power, and other social determinants of health. Understanding and addressing systemic racism from this public health perspective is crucial to eliminating racial and ethnic inequities, and to improving opportunity and well-being across communities.
This year's Stand Against Racism event is brought to you by a collaborative of local community organizations, leaders and Maine residents who are committed to the important work of bringing light to the effects of systemic racism in our communities.
Our collective efforts can root out injustice, transform institutions, and create a world that see women, girls and people of color the way we do: Equal. Powerful. Unstoppable.
Join us for Stand Against Racism 2021!
Event Program
April 21st
Community Concepts, Inc., Upstander Project, and Wabanaki REACH presents the Emmy Award-winning film Dawnland followed by a live panel discussion facilitated by Wabanaki REACH.
Film screening from 5:00pm - 6:00pm. Panel discussion from 6:00pm - 7:30pm. *Please note the film can be viewed 4/14/2021 to 4/24/2021*
About Dawnland: For decades, state child welfare authorities have been removing Native American children from their families to "save them from being Indian." In Maine, the first official "truth and reconciliation commission" in the United States begins an investigation. Dawnland goes behind-the-scenes as this historic body grapples with difficult truths, reveals pathways to healing, redefines reconciliation, and charts a new course for state and tribal relations.
Registration Link for Film Screening: https://www.eventbrite.com/e/150749809739/
April 22nd
12:00pm - 1:00pm Keynote Speaker Lisa Sockabasin, Director Wabanaki Public Health and Wabanaki Healing & Recovery Departments at Wabanaki Public Health and Wellness (WPHW) to address systemic and historical racism that have contributed to Indigenous health inequities, and share what can be done to improve health outcomes and advance health equity.
So You Want to Want to Talk About Race provides a user friendly examination of race in America and provides a tool to help us frame our discussion and provide tangible guidance on how to approach these sometimes hard conversations with empathy, understanding, and skill.
4:00pm - 5:00pm The Bridge to My Own Power BIPOC ONLY space*
*This affinity group experience is designed to create an intimate and protected space for Black, Brown, Latinx, Asian American, African American, or other persons of color to build community, share their truth openly, and affirm each other through representation. We know the intentionality of our white allies is to offer support; however, we ask you to opt-out of this particular opportunity and seek other options to serve in our community. To further understand this space, take a moment to read this article.
April 23rd