YVR C3 | Tech Savvy?

Tuesday, June 20, 2017 from 9:00 AM to 10:30 AM (PDT)
Event Details
These "Confidential Conversations" are designed to offer women a combination of brainstorming, education, peer accountability and support in a group setting to sharpen business and personal skills and to connect with smart, savvy business women who want to succeed (just like you!)
This Month's Topic: Tech Savvy?
To be successful in today's market, small businesses realize that technology can provide a competitive advantage.
Change and adaptation is a must if you want to stay competitive; and with so many tech gadgets, apps and solutions, what's a girl to do? How can you utilize technology to your business's advantage? And what the heck is the 'Cloud' anyways? Ok, easy to say but what about if you're not tech savvy? And if you are ... please share your knowledge!
Here's what you'll learn by attending:
- What digital 'tools' others are using to gain market advantage
- Insights as to which apps, programs and platforms might be right for you
- You're not alone if you are feeling 'tech illiterate"
Grab a cup of coffee (or tea!) and join members of The Connected Woman Association for C3 – Confidential Conversations & Connections where we'll have the opportunity to discuss, brainstorm and offer solutions and ideas to help you Stand UP & Stand OUT in your business!
You can attend at a low cost ($11-$18.50), for this 90 minutes in-person session.
(you don't have to be a member to attend but we think you'll find membership irresistible!)
We currently have C3's in various areas of Metro Vancouver, the Fraser Valley, Vancouver Island, with more coming on board, so get yourself on the Connections Count! mailing list to be notified of an upcoming session and check out The Connected Woman Association website for all the details! www.theconnectedwoman.com 
Got a question or a topic suggestion for a future Coffee with Cathy or C3? We'd love to hear from you!
Bring business cards so we'll know who you are and a pen & journal/paper to jot down those 'AHA!' moments. Invite a friend or colleague to join you if it makes you feel more comfortable meeting us for the first time.
Women join us for two reasons: Content and Connections so if you're an initiator, visionary, entrepreneur or someone who has a passion for collaborating - join us! You don't need to be a member to attend (but we think you'll find membership irresistible!)
Registration: Guests: $18.50     Members: $11
*$35 for ALL Day-of registrations and walk-ins so register TODAY!
Thank you to SBBC for providing meeting space.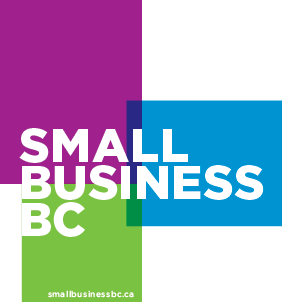 When & Where

SBBC - Waterfront Station
601 West Cordova Street
Vancouver, BC
Canada

Tuesday, June 20, 2017 from 9:00 AM to 10:30 AM (PDT)
Add to my calendar
Organizer
The Connected Woman
Founder CATHY KUZEL: A dynamic speaker, author and and award-winning business expert with a deep knowledge of the art of human connections, Cathy Kuzel is increasingly sought after both nationally and internationally as an expert on "All Things Small Biz". Cathy believes that "Knowledge Shared is Success Magnified" and has been supporting ambitious entrepreneurs (just like you!) to communicate their brilliance to increase visibility and profitability.
As the Connected Woman, a business strategist and professional mentor to entrepreneurs, Cathy finds great personal fulfillment in helping others succeed. Combining proven tools with focused coaching and "no excuses" accountability, she guides her clients through their perceived obstacles, helping them to build solid business foundations so they can stand up and stand out from their competitors. www.CathyKuzel.com
THE CONNECTED WOMAN ASSOCIATION: [TCWA] is an organization supporting entrepreneurial women that encompasses many industries, levels of experience and diverse backgrounds. TCWA has developed a dynamic community model that allows women to go "Beyond the Business Card"® to build strong personal connections resulting in even stronger business alliances – both offline and online.  We believe in bringing the human connection back to business.
TCWA exists because we are women on a mission to buld the business we love, to make our dreams into realities AND surround ourselves with like-minded women. We're tired of convetional networking pitches, events filled with salespeople trying to sell other salespeople and rooms filled with collectors and no connectors.
We want to belong to a tribe of women who "Get it", who understand that being in business in not a walk in the park. We want to connect, converse, callaborate and create awesomeness! www.theconnectedwoman.com