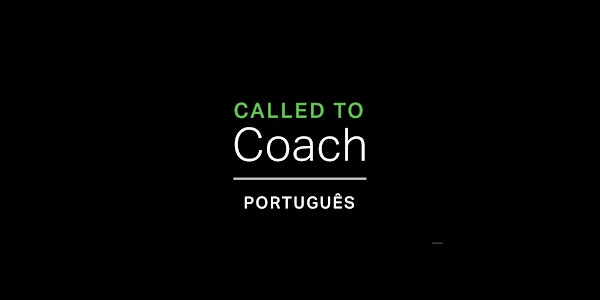 Yuri Trafane with Guest Fernanda Barata (Português)
Yuri Trafane with Guest Fernanda Barata (Português)
About this event
Access the LIVE Program at http://www.gallup.com/cliftonstrengths/live
You can watch directly on YouTube at https://www.youtube.com/c/GallupWebcastsLIVE/videos
Vamos falar com a Talentosa Fernanda Barata, diretamente de Portugal sobre o seu Talento em Ação: Conexão
Licenciada em Ciências Farmacêuticas pela Universidade Clássica de Lisboa, concluiu a sua formação em gestão e liderança em universidades e escolas de negócios locais e internacionais.
Com uma sólida e vasta experiência nas áreas de Recursos Humanos, como Diretora de Recursos Humanos da Accenture Portugal, e como membro da Equipe Executiva de Gestão participou na definição da estratégia de RH alinhada à estratégia de negócio desta empresa multinacional. Teve a oportunidade de trabalhar em diferentes geografias como Angola e Moçambique, tendo lançado dois escritórios em novos mercados, e trabalhado em programas com impacto na Península Ibérica, que lhe permitiram apreender diferentes culturas e novas formas de liderar as pessoas e compreender o negócio .
Sendo uma Coach Gallup-Certified Strengths Coach e ACSTH - Coach certificada pelo ICF, uma das suas principais missões é ajudar as pessoas a crescer e alcançar o seu pleno potencial para atingir os seus objetivos pessoais e profissionais.
Colabora com a liderança de RH e gestão de topo das empresas, desenvolvendo princípios e práticas de I&E&D, a fim de aumentar o compromisso da liderança com as metas de diversidade que se alinhem com a estratégia de pessoas e os objetivos de negócio.
Com competências em people engagement, desenvolvimento de liderança, gestão de talentos e desenvolvimento organizacional, faz consultoria de RH apoiando empresas a aumentar sua produtividade, tendo experiência na gestão de diversas iniciativas estratégicas cross functional com foco no capital humano.
É professora convidada em mestrados e pós-graduações, em diferentes instituições académicas e participou na publicação de vários livros dedicados à temática de recursos humanos e liderança.
É uma voluntária apaixonada por temas de inclusão social, pertencendo atualmente ao advisory board da AIESEC, ao programa de Mentoria da PWN e da APAC.
Top 10 da Fernanda:
1.Realização | 2.Positivo| 3.Estudioso| 4.Ativação | 5.Excelência | 6.Input | 7.Organização | 8.Conexão | 9.Relacionamento | 10.Individualização
Yuri Trafane formou-se em Gestão de Marketing pela ESPM após ter cursado Química na UNICAMP. Possui dois MBAs, um pela USP e outro pela FGV, seguido de um pós-MBA pela FIA, uma certificação em coaching pela ATD USA e uma especialização em Strength Based Coaching pela Gallup USA. Com sólida formação acadêmica, construiu sua experiência profissional como executivo em empresas renomadas, como Johnson & Johnson, Unilever, Parmalat, Bauducco e Grupo Abril.Atualmente dirige a Ynner Treinamentos, empresa de treinamento e consultoria especializada em Gestão, Estratégia, Vendas e Marketing, onde teve o privilégio de formar executivos de empresas de destaque como Bayer, Nestlé, Bosch, Nívea, Walmart, 3M, Eaton , Emerson, Mercedes-Benz, FMC, Mary Kay, Sanofi, Saint Gobain e várias outras. Ynner é a representante oficial da Gallup no Brasil.
Yuri's Top 5 CliftonStrengths: Input (Input), Estudioso (Learner), Ativação (Activator), Significância (Significance), Relacionamento (Relator)
Learn more about Gallup's other resources for strengths-based coaching:
• Webcasts
To learn about Gallup's other resources for strengths-based coaching, visit Gallup Access.
Called to Coach is a Gallup Webcast (via YouTube) that allows current and prospective coaches to interact with strengths coaches who have found success in strengths-based development.