Description
Get into the Holiday Spirit à la Française! Not only do they sell all sort of breads, pastries and cakes, Maison KAYSER is always tuned in with the calendar events. They will present and explain the history and the making of their traditional (or not) yule logs, together with a seasonal drink of our own, French do not only drink Champagne!! Will they share all their secrets so that you can bake yours ? Getting Eric Kayser pastry book «Maison Kayser, French pastry workshop» (on sale day of event) will for sure help! Join us for a savory, sweet and intimate event!
This event will be in English & French.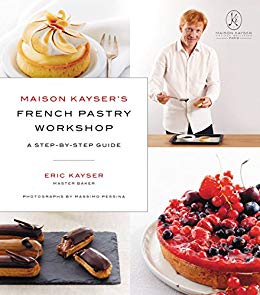 Culture & Events policies:
The member discount is applicable for one ticket for individual membership and for two tickets for family membership.

Guests must pay the non-member price.

Refunds will be issued when Alliance française cancels an event, or upon a 24-hour request for refund with or without cause sent via email to executive.assistant@francedc.org by an attendee. No other refunds will be given.

The cultural department highly recommends advanced registration (online, by phone, or in person), as events sell out quickly.

If tickets are available, the AFDC can accept payment at the door by credit card, check, or cash (exact change only). The AFDC cannot make change at the door. The AFDC reserves the right to refuse entry to sold out events.