Yuengling Oktoberfest 5k
UNDER 16 WITH PARENT OR LEGAL GUARDIAN
Must be 8 or older to participate. Under 16 must be accompanied by an adult.
When and where
Location
Oktoberfest at SteelStacks 711 E 1st St Bethlehem, PA 18015
About this event
The Yuengling Oktoberfest 5K is back and better than ever!
Ja! Every* runner receives an official race t-shirt.
*Last day to register in order to guarantee a shirt is Friday, 9/20 at noon
Ja! Every runner receives a mug of delicious Yuengling Oktoberfest at the end of the race (we'll have root beer too)!
Ja! Every runner receives the admiration and respect of their peers who didn't participate in this literal race for beer!
The 6th annual Yuengling Oktoberfest 5K run/walk is set for Sunday, Oktober 6th, 2019, coinciding with the annual Oktoberfest presented by Lehigh Valley International Airport.
Register early and save some money, which you can spend on other goods and/or services that you want (that's how money works).
Here's the Race Price Breakdown:
April 9 - June 5 : $40 ($35 ArtsQuest Members)
June 6 - August 12: $45 ($40 ArtsQuest Members)
August 13 - October 5: $50 ($45 ArtsQuest Members)
Day of Race, October 6: $60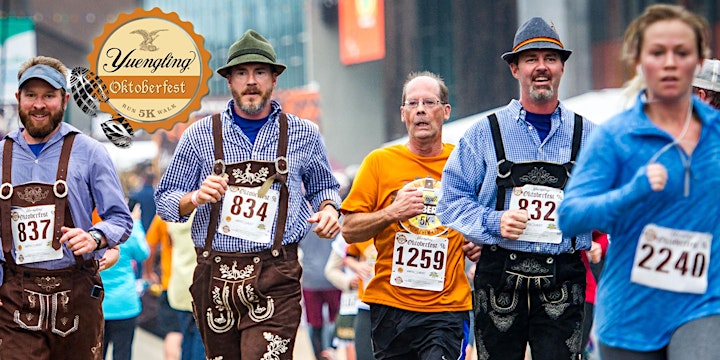 Fun "Fact" - Lederhosen (and dirndls) is widely considered the very best clothing to run in.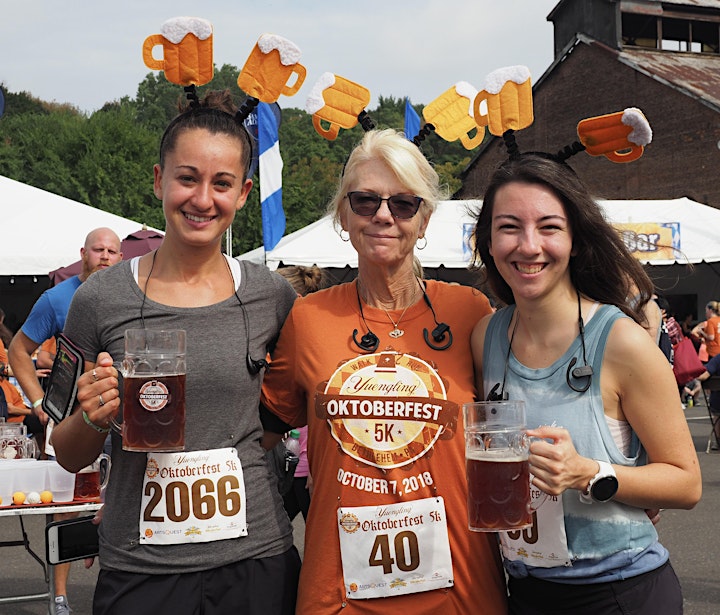 These people had so much fun last year that little felt beer mugs grew out of their heads!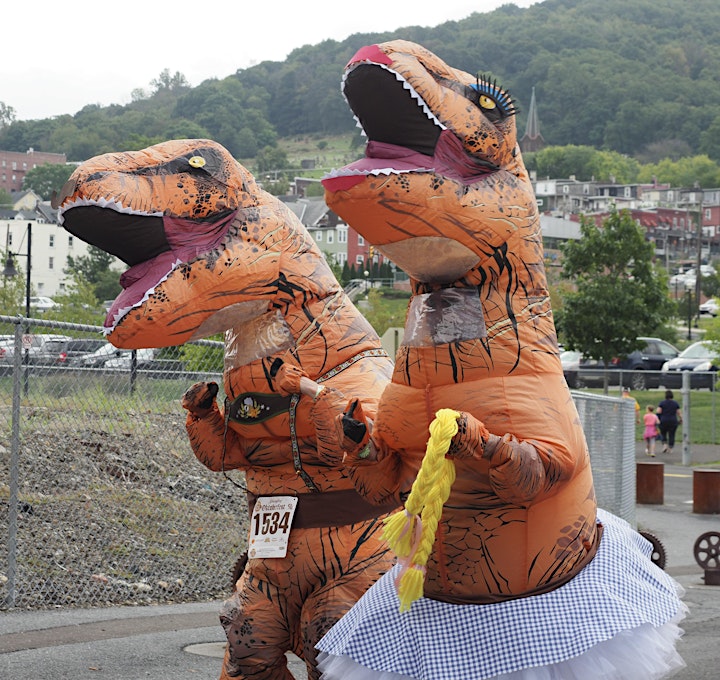 Scientists were so preoccupied with whether or not they could make a T-rex run a 5K, they didn't stop to think if they should.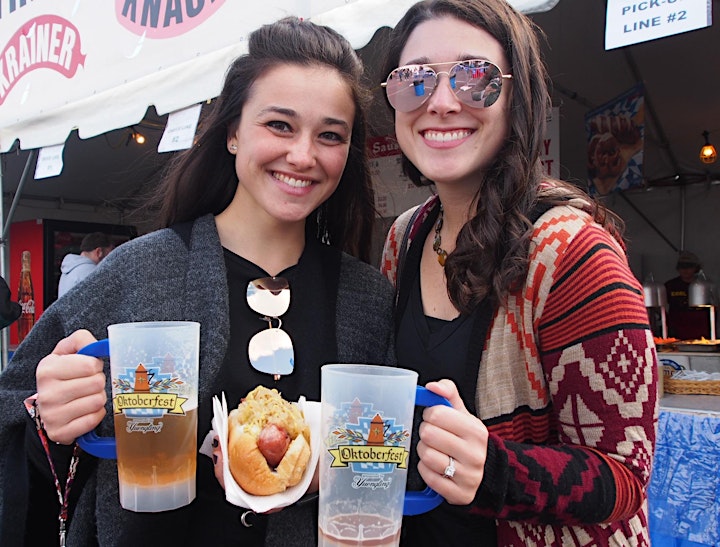 These people didn't run the race, but look how happy they are at Oktoberfest! Also, bratwurst!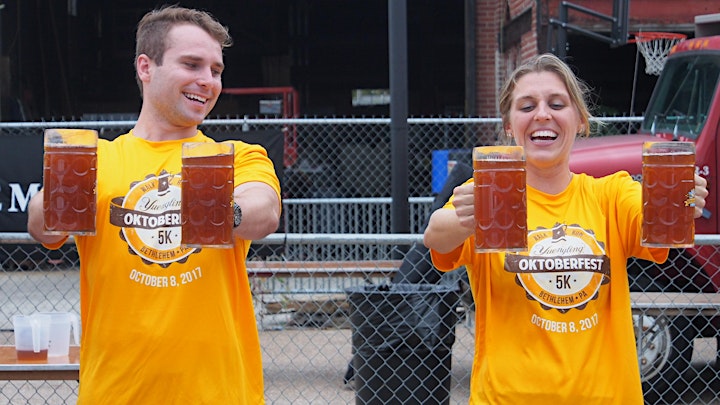 After the race, play fun games like our Stein Hoist - a competition to see who can hold beers out at arm length the longest... because... well... why not?