Description
As we bring you a CRAZY FUN evening celebrating our Yu Ming community, our auction and benefit theme this year honors the breakthroughs and achievements underrepresented groups have made, whether on the silver screen or in public immersion education right here at Yu Ming. All of our students, teachers, staff, and community members are breaking barriers daily!
Come dressed in theme or as your favorite cinematic character you feel empowered by! Costumes optional or semi-formal.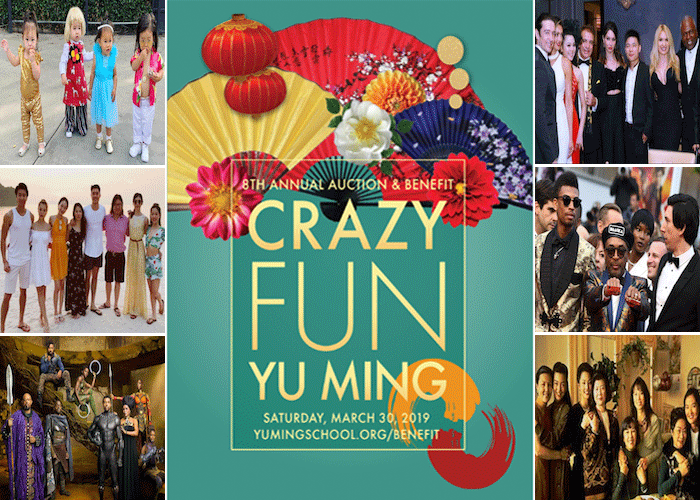 Hosted wine provided by our sponsors, sit down dinner, auctions, entertainment & dancing to dj's, with a special guest performance by singer Katherine Ho (yellow) - please read the letter director John Chu wrote to Coldplay re: use of their song "yellow" in the movie: http://bit.ly/2RMRfbj
~~~~~~~~~~
We have 4 types of tickets available for purchase:
* General Admission tickets
* Subsidized - discounted tickets available for families who would appreciate a lower priced ticket
* Sponsored Staff - help sponsor a staff member to attend
* Name your price - pay whatever you'd like
Open seating, first come first serve.
~~~~~~~~~~
This amazing fundraiser accounts for more than 50% of all funds our school raises during the year - funds that support and provide for core staff and programs including our reading specialists, teaching assistants, programs in music, art, technology, and more.

With your help, last year we raised a record amount for our school. Thank you so much! Let's do it again this year
Adults only please.
Attire: Theme/Favorite Cinematic Character or Semi-Formal