YPE Vehicle-to-Grid (V2G) Technologies Panel @ ESNA EXPO 2018

Thursday, November 8, 2018 from 2:00 PM to 5:00 PM (PST)
Event Details
YPE LA is excited to announce a special YPE panel at ESNA 2018, focused on Energy Storage and Vehicle to Grid (V2G) Technologies, moderated by Yair Crane, YPE LA Co-Chair.  The panel will be held the afternoon of Thursday, November 8th at 2:00pm, at the Pasadena Convention Center.
Registration to our panel includes access to the conference closing reception and networking plus opportunities to connect directly with energy storage companies looking for talented, young professionals to fill their openings. 
Register for the entire conference at a 10% discount HERE using code STRATEGEN18 
The term "vehicle-to-grid" has been around since the mid-2000s, to describe the use of idle car batteries as a source of power that can be used for grid services, such as demand response or frequency regulation. The idea is attractive because of the growing amount of lithium-ion battery capacity tied up in electric vehicles, and the fact that this capacity is not being used for around 95 percent of the time.
Our panel will include speakers from:

Nuvve offers the world's first and only commercially available true V2G solution enabling select electric vehicles to store and resell energy to the electric grid.

eMotorwerks solutions are to build the largest network of distributed load control devices, used to provide grid stabilization services to Independent System Operators (ISOs), utilities, and large commercial electricity consumers.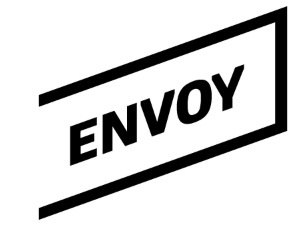 Envoy There offers on Demand Electric Vehicles and Mobility as an Amenity, including multi family and low-income housing.

MOEV Inc. is a startup based in Los Angeles, California, developing smart solutions for managing electric vehicle energy usage within microgrids, whose technology platform allows for optimized power flows into aggregated electric vehicle loads.

Flux Energy Systems is a project management, engineering and technical consulting firm that assists contractors, developers, and product innovators with solar, batteries, and electric vehicle projects.
Further, we have also secured the following discounts for YPE LA: 
Free Expo Code - YPEEXPO 
Entire conference 10% off discount Code - STRATEGEN18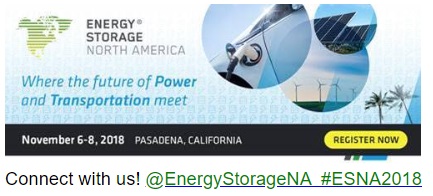 When & Where

Pasadena Conference Center
300 East Green Street
Pasadena, CA 91101


Thursday, November 8, 2018 from 2:00 PM to 5:00 PM (PST)
Add to my calendar
Organiser
For questions and information contact
Noah Perch-Ahern, President YPE LA
nperchahern@greenbergglusker.com
Yair Crane, Co-Chair YPE LA
yair.crane@outlook.com