Event Information
Location
Oakstop
1721 Broadway
Oakland , CA
Description
YPE 2015-2015 Speaker Series | Energy and Carbon: Getting to 2050
We are excited to announce the launch of our 2015-2016 YPE Speaker Series. Get to know leading experts in energy in the Bay Area and beyond. To kick off the series, we are hosting a fireside chat with California Energy Commissioner David Hochschild and UC Berkeley Professor Dan Kammen. With the passage of SB 350, a bill that sets landmark goals for reducing greenhouse gas emissions and increasing renewables in California by 2030, the time is ripe to learn about what our energy future will look like in 2050. In addtion, Governor Brown has set an ambitious goal to reduce greenhouse gas emissions by 80% by 2050. Where is California now and where are going? Are we on track to meeting our 2050 goals? These are just some of the questions that will be discussed during the fireside chat. Don't miss out, learn what California's energy future is all about!
David Hochschild
Commissioner Hochschild's career has spanned public service, environmental advocacy and the private sector. He first got involved in the solar energy field in 2001 in San Francisco as a Special Assistant to Mayor Willie Brown where he launched a citywide $100 million initiative to put solar panels on public buildings. He went on to co-found the Vote Solar Initiative, a 60,000-member advocacy organization promoting solar policies at the local, state and federal level. He served as executive director of a national consortium of leading solar manufacturers and worked for five years at Solaria, a solar company in Silicon Valley. In 2007-2008, he served as a commissioner at the San Francisco Public Utilities Commission.For his work to advance clean energy, Commissioner Hochschild was awarded the Sierra Club's Trailblazer Award, the American Lung Association's Clean Air Hero Award and the Department of Energy's Million Solar Roof True Champion Award.
Dan Kammen
Daniel Kammen is the Class of 1935 Distinguished Professor of Energy at the University of California, Berkeley, with parallel appointments in the Energy and Resources Group, the Goldman School of Public Policy, and the Department of Nuclear Engineering. He was appointed the first Environment and Climate Partnership for the Americas (ECPA) Fellow by Secretary of State Hillary Rodham Clinton in April 2010. Kammen is the Founding Director of the Renewable and Appropriate Energy Laboratory (RAEL), Codirector of the Berkeley Institute of the Environment, and Director of the Transportation Sustainability Research Center. He has founded or is on the board of more than 10 companies and has served the State of California and the U.S. federal government in expert and advisory capacities.
Date: October 13, 2015
Time: 6:00-8:00PM; 6-6:30 Networking and Refreshments; 6:30-7:30 Fireside Chat; 7:30-8:00pm Networking and Wrap Up
Location: Oakstop, 1721 Broadway #201, Oakland, CA
Getting there: Participants are encouraged to take public transit to the event conveniently located two blocks from 19th street BART in Oakland.
*Refunds not available at this time. If you are unable to attend, you may transfer the ticket to another name.*
Attendees consent to the use and distribution of the attendee's image in future Young Professionals in Energy promotional emails and materials.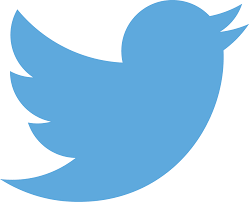 Follow us on twitter @YPE_BayArea
Not on the YPE mailing list? Sign up for free today!
Date and time
Location
Oakstop
1721 Broadway
Oakland , CA