Description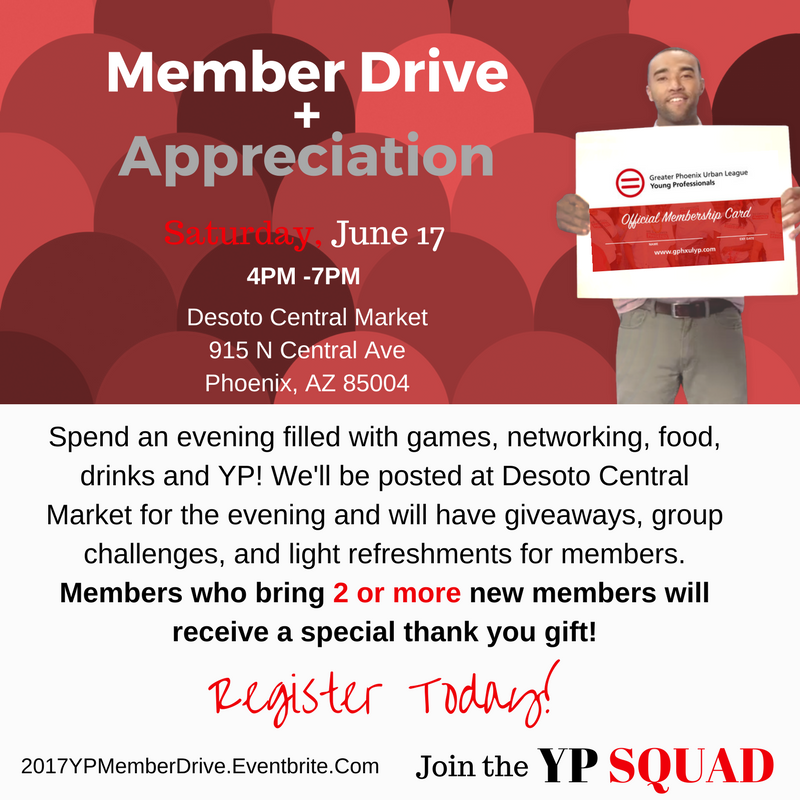 Who doesn't love Game Night? YP does!!
Join the Greater Phoenix Urban League Young Professionals as we work to build our membership! We'll have a night of games, group challenges, giveaways, and fun! Bring friends, your own games, and a winning spirit! YP can get mad competitive!
Refreshments available for GPHXULYP Members. Special gifts for YP members who bring two or more new folks that sign up for membership!