Come, join us for dinner and experience a CBMC Young Professional meeting!
About this event
Join a Team of believing brothers, holding each other accountable, getting connected to the men that came before them, accelerating personal, professional, and spiritual growth.
You can join a national network of 100's of Young Professionals (under 40 years old) within a larger network of 1000's of CBMC members across the country - all dedicated to building God's kingdom within today's marketplace.
Attend this free dinner to find out how you can benefit as a CBMC Young Professional member and reap the rewards of living out God's plan for your professional and personal life.
Have questions or want to register by phone? Contact us:
Dan: call/text - 402-598-4177 or email - dhazuka@cbmc.com
Corwin: call/text - 402-990-2677 or email - ckeller@cbmc.com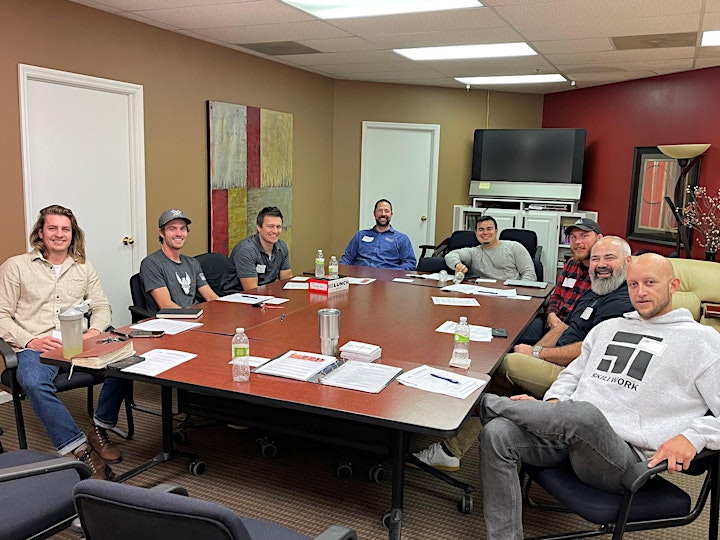 CBMC (Christian Business Men's Connection) of Greater Omaha (Eastern Nebraska and Western Iowa) is a ministry for business and professional leaders, encouraging them toward: spiritual development, personal integrity, principled leadership, and a desire to impact and mentor business leaders. The goal is to connect businesses and the marketplace to Christ.
Event Contacts:
For Leadership Prayer Breakfast: John Reimer jreimer@cbmc.com 
For Leadercast event: Dan Hazuka support@leadercastomaha.com
For Heartland Golf event: Ross Brenneman ross.brenneman@rfconline.com
For Business Profile Luncheon: Karl Schaphorst kschaphorst@sandler.com
For Connect Ride: Pat Mueller patrickmueller399@gmail.com
Follow us on LinkedIn and Facebook.
Want to be notified about our upcoming events? Click FOLLOW.