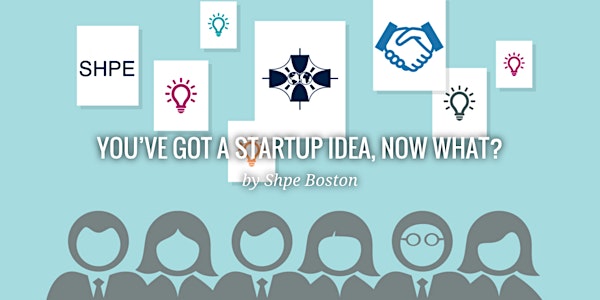 You've Got a Startup Idea, Now What?
When and where
Location
Microsoft NERD Center 1 Memorial Dr #1 Cambridge, MA 02142
Description
You've Got a Startup Idea, Now What? A PRIMER ON STARTING YOUR OWN COMPANY
Join SHPE Boston as we celebrate the end of the year with a great talk on entrepreneurship and what it takes to get an idea off the ground. Xavier Xicay, president and CEO of the Tuatara Group will be talking about various topics such as what to do after you have a great idea, pitching an idea to investors, assembling a team, getting venture capital and much more!
** We'll have great food from Oriental the Cuba and lots of surprises!
** This SHPE Boston event is open to everyone! Members, non members, latinos and non latinos :-)
Join us and get to know SHPE Boston!
Xavier R. Xicay is the driving force behind Tuatara Corporation, co-founding the company in 2010 and currently serving as it's CEO & President. Xavier holds a degree in Computer Science from BHCC, and a B.A. in Graphic Design from Northeastern University. Prior to Tuatara, Xavier lent his innovative mind and creative detail to two other technology start ups, while conceiving the ideas that would soon develop into GilaPad. As CEO & President, he ensures the company is ever evolving and always striving for excellence by building partnerships, broadening business relationships, and advancing development. As a pioneer, Xavier assembled a five-star team of industry experts and visionaries to revolutionize the digital learning experience.
**********IMPORTANT**********
Please be sure to bring a government issued photo ID. Event attendees will not be allowed through security in the building without the proper ID (driver's license, passport, etc.).