Event Information
Location
Forchelli Center (Brooklyn Law School)
205 State Street
22 Floor
Brooklyn, NY 11201
Description
Center for Art Law and Brooklyn Law School Art Law Association invite you to a dinner and a movie in Brooklyn!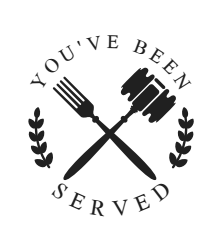 Movie: The Rape of Europa (2006)
Dinner & Movie Location: Forchelli Center, Brooklyn Law School, located on the 22 Floor of 205 State Street in Brooklyn, NYC.
When: October 25, 2017
Time: Dinner starts @ 6:00 PM | Movie starts @ 7:30 PM
Join us for the screening of "The Rape of Europa," a documentary about Nazi-era looted art and efforts made on behalf of some survivors and heirs to recover their displaced property. The film is based on the award-winning and a ground-breaking monograph of Lynn H. Nicholas about the Nazi Germany's efforts to relocate and repurpose art in Europe and the Allies' effort to locate and recover the displaced cultural valuables during and after World War II.
Following the screening of the film, we will be joined by Anna Rubin, Director of the Holocaust Claims Processing Office and Lucille Roussin, art historian, attorney and founder of the Holocaust Restitution Practicum, to discuss various efforts made in the United States to recover and restitute Nazi-era looted art and cultural property in the years following the The Washington Conference on Holocaust-Era Assets.

To get you ready for the film, watch the preview here, and read the reviews (or not):
~The issues raised by "The Rape of Europa," a documentary about the Nazi pillaging of art and the Allied effort to return it, can't be conveniently consigned to the dustbin of history. This story is still playing out, contentiously and emotionally, as art is recovered and heirs sue for restitution. (The case of Klimt's portrait of Adele Bloch-Bauer, familiar to many New Yorkers, opens and closes the movie.). ~ RACHEL SALTZ, TNYT, SEPT. 14, 2007
To learn about the upcoming Center for Art Law Events, please subscribe to our mailing list here.
Date and time
Location
Forchelli Center (Brooklyn Law School)
205 State Street
22 Floor
Brooklyn, NY 11201