Description
Center for Art Law returns to New York University School of Law for an evening of art, history, and law.
We are pleased to work again with the NYU Art Law Society to invite you to the screening of "Struggle: The Life and Lost Art of Szukalski" (2018), a documentary produced by DiCaprio father and son, about the obscure Polish artist, whose vivid convictions and ideas about his art and talent made him the center of a young group of artists in 1970s Los Angeles. The documentary unveils his obscure backstory, tinted by anti-Semitism and his links with the rise of nationalism in Poland, which will be explained by Yagna Yass-Alston, provenance researcher and expert extraordinaire.

The Movie
Directed by Irek Dobrowolski, the documentary tells the story of Stanislav Szukalski's troubled life between Poland and America, exacerbated by his complicated body of work. The movie is built upon a series of interviews with Szukalski, filmed in the 1980s, where the artist explains his theories on life and art, along with interviews of his young followers. Read reviews by The New York Times and The Observer.
The Speaker
Yagna Yass-Alston is an art historian and provenance researcher from Poland specializing in Jewish culture and wrote her PhD on the role of Jewish collectors in interwar Krakow. Yagna will provide artistic and historical background to the documentary and will compare Szukalski with Wladyslaw Strzeminski, another Polish artist with opposing political views who was the center of another acclaimed documentary "Afterimage" (2016).
The Screening
This evening is hosted by the New York Law School Art Law Society, in partnership with Center for Art Law, as part of the You've Been Served program.
Snacks and drinks will be provided.
Date : March 12, 2019

Time: doors open at 6:00 PM, event starts at 6:30 PM
Tickets:
General admission: $10

Students (with ID): free
Due to limited seating, we advise you to register in advance.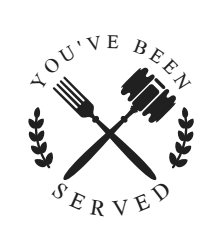 Organizer of You've Been Served: "Struggle: The Life and Lost Art of Szukalski" (2018)
The Center for Art Law is a New York-based research and education nonprofit that offers resources and programming for the advancement of a vibrant arts and law community. Through its website and monthly Art Law Blast newsletter, the Center disseminates information and keeps readers updated on art- and law-related news, events, cases, and publications. The Center facilitates conversations by hosting and participating in programs including conferences, workshops, clinics, film screenings, and more. Today a world-renowned asset to the art law field, the Center serves artists, attorneys, students, and scholars of both disciplines, art market professionals and members of the general public. More information at www.itsartlaw.org.