Event Information
Location
AC Institute
16 East 48th Street
New York, NY 10017
Description
Have you seen "Exit Through the Gift Shop: A Banksy Film" yet? Want to watch (parts of) it with your Center for Art Law friends? What's more, care to explore the intersection between street art and copyright?
If the answer is 'Yes' to any of the above, join us on December 13th at the AC Institute for our last art law event of the year!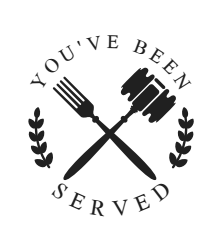 According to the film makers: Exit Through the Gift Shop, a 2010 indie film/comedy is "the inside story of Street Art - a brutal and revealing account of what happens when fame, money and vandalism collide. Exit Through the Gift Shop follows an eccentric shop-keeper turned amateur film-maker as he attempts to capture many of the world's most infamous vandals on camera, only to have a British stencil artist named Banksy turn the camcorder back on its owner with wildly unexpected results. ..."
According to us: This documentary offers much food for thought about the street art and graffiti culture that are being integrated into the mainstream and the ensuing conflicts between the criminal and the copyright legal schemes that affect artists. Following a curated screening of the film, our guest speaker, Enrico Bonadio, will present select findings from interviews conducted with street artists and analyze legal complaints brought by and against street artists. Enrico's presentation is entitled "Trick or Treat: Graffiti, Street Art and Copyright." More details about the event are forthcoming.
According to the press reviews:
... Exit Through the Gift Shop is a marvelous, one-of-a-kind contraption, a madly spinning top of a movie that keeps zigging and zagging and taking the audience right along with it. ... " Entertainment Weekly - Owen Gleiberman
... "the film is relentlessly entertaining, a fascinating document of work whose life span is commonly determined by city councils and cleanup crews." New York Times - Jeannette Catsoulis
RSVP for the last art law event of the year and do some homework!
Date and time
Location
AC Institute
16 East 48th Street
New York, NY 10017