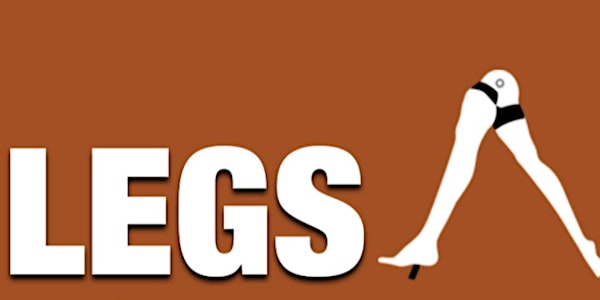 You've Been Served: "Legs: A Big Issue in a Small Town" (2016)
When and where
Location
AC Institute 16 East 48th Street New York, NY 10017
Refund Policy
Contact the organizer to request a refund.
Description
Center for Art Law invites you to the AC Institute for an exclusive screening of the heartfelt and amusing documentary, Legs: A Big Issue in a Small Town, fresh off its first round of film festivals last year.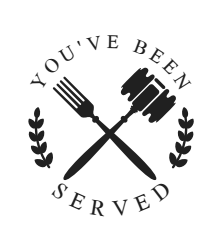 Legs, made by filmmakers Beatrice Alda and Jennifer Brooke (Forever Films Inc), tells the story of a diverse community struggling to define its identity. In Sag Harbor, an idyllic small town in the Hamptons, NY, an iconic local sculpture by the late Larry Rivers has caused a town controversy and a protracted legal dispute. The work, a 16-foot pair of legs, is equally loved and loathed by the community. To the fans, the Legs symbolize Sag Harbor's unique creative spirit and sense of humor. To the detractors, they are a garish and inappropriate interruption of the town's architectural heritage.
After conservative residents called for the Legs' removal, supporters of the sculpture – including the Larry Rivers Foundation – produced a petition signed by 400 residents, claiming that the Legs are an important piece of local cultural expression that should remain. But in 2015 the New York State Supreme Court in Riverhead ruled that the Legs – despite being an expressive object not commonly subject to the Zoning Code – were in violation of building regulations and must come down. The owners, Ruth Vered and Janet Lehr, who mounted the Legs to the side of their home and installed floodlights around them, are appealing the decision and defending their beloved Legs, claiming that "freedom of speech is becoming freedom of hate".
The documentary uses the town conflict as a jumping point to explore wider social themes, such as how the law should define art, how we tolerate our neighbors, and how a community defines its identity through expression at a time of social change. The film features a wonderful cast of characters, including artists, musicians, critics, lawyers, sociologists, café owners and local politicians.
This dinner and a movie evening will be followed by a lively discussion moderated by Adelaide Dunn. We are honored to have filmmakers Beatrice Alda and Jennifer Brooke, as well as David Joel, the Executive Director of the Larry Rivers Foundation and a central part of the film's cast, joining us for a panel discussion directly after the screening.
View the trailer for Legs here, and read the Center for Art Law's article about it, written by Adelaide Dunn, here.
About the Speakers:

Beatrice Alda and Jennifer Brooke founded Forever Films Inc in 2004, generating myriad commercials and short films before expanding their scope to include other writing and feature production. In 2009, their first feature documentary, Out Late, was released. Out Late tells the story of five individuals who came out as LGBT while they were senior citizens. In 2016, they released their second feature documentary, Legs: A Big Issue in a Small Town. Both films enjoyed extensive, successful domestic and international film festival runs, garnering awards and providing unique platforms for discussion. Alda and Brooke, married to each other for over a decade, live and work in Sag Harbor, NY, where they raised their five children. Individually, Brooke is a published poet and essayist, and Alda a museum founder and LGBT activist. Together they own and operate a boutique hotel.
Shortly after graduating from the School of Visual Arts in 1985 with a BFA, David Joel began a 17 year affiliation with Larry Rivers. In 2000, Larry expanded David's responsibilities to include managing the archives. Since 2002 he has served as chief archivist for the Estate. David was instrumental in organizing the efforts of the Larry Rivers Foundation, was elected to serve as Executive Director for the Foundation in August of 2006 and has been serving in that capacity to date. David is also an artist and writer with works in various private collections throughout the country.