Location
AC Institute
16 East 48th Street
New York, NY 10017
United States
Description
PLEASE TAKE NOTICE THAT YOU ARE HEREBY invited to a special screening of the 2010 "Jean-Michel Basquiat: The Radiant Child" documentary followed by a discussion about artists' rights, authenticity, and street art. Our guest experts will include attorneys working on the New York State bill to protect art authenticators and representing street artists who find their works if not their names being exploited by corporations for marketing purposes.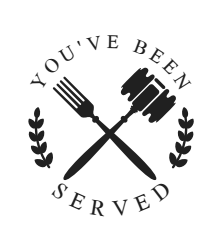 According to the film producers: During his short but prolific life, Basquiat became a successful artist despite racism. Director Tamra Davis pays homage to her friend in this definitive documentary but also delves into Basquiat's legacy as an iconoclast. His dense, bebop-influenced neoexpressionist work emerged while minimalist, conceptual art was the fad; as a successful black artist, he was constantly confronted by racism and misconceptions. Much can be gleaned from insider interviews and archival footage, but it is Basquiat's own words and work that powerfully convey the mystique and allure of both the artist and the man.
According to us: This documentary offers much food for thought about the street art and graffiti culture that are being integrated into the mainstream and the ensuing conflicts between the criminal and the copyright legal schemes that affect artists. Following a curated screening of the film, our guest speakers Dean Nicyper and Andrew Gerber will present the intricacies of authenticating deceased artists' works, and discuss the issues of protecting their intellectual properties and enforcing street artists' rights, in light of recent art law cases.

According to the press reviews:
"A remarkably rich documentary possessing depth, range, insight and compassion."
-- Los Angeles Times, Aug. 19, 2010.
"The intimate, home video footage -- which has never been shown -- feels poignant, a throwback to Basquiat's early days on the New York scene when he got by on his good looks, an elusive inner confidence, and the generosity of others."
-- Boston Globe, Sept. 16, 2010.
You've Been Served
The AC Institute is pleased to host us for this evening, and we are grateful for their continuous patronage. Snacks and drinks will be provided.
Screening time: 88 minutes.