Event Information
Location
Forchelli Center (Brooklyn Law School)
205 State Street
22 Floor
Brooklyn, NY 11201
Description
Center for Art Law and Brooklyn Law School Art Law Association invite you to a dinner and a movie in Brooklyn!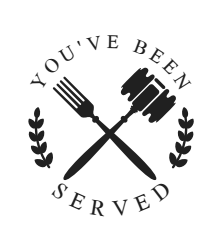 Dinner & Movie Location: Forchelli Center, Brooklyn Law School, located on the 22 Floor of 205 State Street in Brooklyn, NYC.
When: April 20, 2016
Time: Dinner starts @ 6:30PM | Movie starts @ 7:00 PM
Our first film in the "You've Been Served" 2017 Series is the 1973 classic, F for Fake with and by the legendary Orson Welles. The film, with "one hour of truth," loosely documents and mostly comments on the lives of infamous forgers Elmyr de Hory and Clifford Irving. One of the two committed suicide to avoid prison time and the other wrote a fake autobiography of Howard Hughes. What are the fundamental elements of "fraud," who commits fraud and why, isn't art made by forgers still art?
Following the screening of the film, we will be joined by Aaron H. Crowell, Partner with Clarick Gueron Reisbaum LLP, who represented plaintiffs in trial against the Knoedler Gallery. Mr. Crowell will discuss "F for Fake" in the context of the cyclical patterns of supply and demand that result in creating of art forgeries.
To get you ready for the film, watch the preview here, and read the reviews (or not):
~"F for Fake" is a masterwork of montage, a breathlessly frenzied collage of disparate sources that conjure the unholy tempest of a great man and a great mind at full gallop. It's also a film that highlights the artifice of performance even as it affirms the sometimes tragic, sometimes tawdry authenticity of a life devoted to it. The movie is a love story, a crime story, a comedy, a picaresque travelogue, and a paean to art. In short, "F for Fake" is as grand, multitudinous, and original as Welles himself. ~ Richard Brody, 2013 review in "DVD of the Week: Orson Welles's "F for Fake".
~ "F For Fake" is minor Welles, the master idly tuning his instrument while the concert seems never to start again. But it's engaging and fun, and it's astonishing how easily Welles spins a movie out of next to nothing. For many years, he was reported to have "Don Quixote" as a work in progress. Now, according to the program notes, the working title has been changed to "When Are You Finishing Don Quixote?" Does it matter, when "F For Fake" has such a sufficiency of windmills? ~ Roger Ebert, 1977 review for "F for Fake".
To learn about the upcoming Center for Art Law Events, please subscribe to our mailing list here.
Date and time
Location
Forchelli Center (Brooklyn Law School)
205 State Street
22 Floor
Brooklyn, NY 11201