Event Information
Location
Forchelli Center (Brooklyn Law School)
205 State Street
22 Floor
Brooklyn, NY 11201
Refund policy
Refunds up to 1 day before event
Description
Center for Art Law returns to Brooklyn Law School for the fourth You've Been Served Evening.
We are pleased to work with the Brooklyn Law School Art Law Association (ALA) again and invite you to a screening of "Beltracchi: The Art of Forgery" (2014), a documentary about the infamous German forger who tricked the international art world, and after a protracted trial was sentenced to six years in prison. Before the screening, Jennifer Mass will present the science behind authentication and her expertise working with many art world players (auction houses, galleries, lawyers, appraisers, collectors, museums, artists) and she will answer a round of questions after the movie.
The Movie
Directed by Arne Birkenstock, the documentary dives into the life and work of Wolfgang Beltracchi, "the con-artist who tricked the international art world for nearly 40 years by forging and selling paintings of early 20th-century masters." While the movie focuses on Beltracchi's scam career, it also makes us question the experts who claim to understand art.
"Without a doubt he is the biggest forgerer of our times" – Vanity Fair
"A highly enjoyable look at a carrer spend duping the art world." – John DeFore, The Hollywood Reporter
The Speaker
Jennifer Mass is the director of Scientific Analysis of Fine Art, LLC: together with a team of scientists, she uses state-of-the-art scientific technology to resolve issues of provenance, authentication, and attribution, and they provide services to art lawyers, appraisers, museums, auction houses, and more. She will present her work and expertise, the technologies used to analyze forgeries such as Beltracchi's and will answer questions after the screening.
The Screening
This evening is hosted by the Brooklyn Law School Art Law Association, in partnership with Center for Art Law, as part of the You've Been Served program. Snacks and drinks will be provided.
Date : November 14, 2018
Time: 6:00 PM - 9:00 PM
Location: Forchelli Center, Brooklyn Law School, located on the 22 Floor of 205 State Street in Brooklyn, NYC.
Tickets:
General admission: $15

Brooklyn Law School students (with ID): free

Non-Brooklyn Law School students (with ID): $5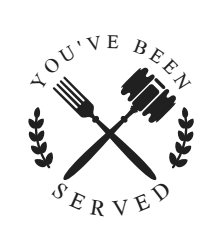 Date and time
Location
Forchelli Center (Brooklyn Law School)
205 State Street
22 Floor
Brooklyn, NY 11201
Refund policy
Refunds up to 1 day before event