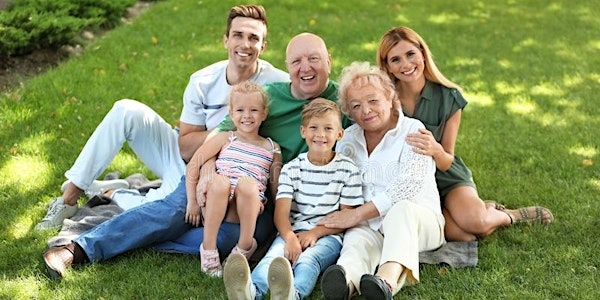 "You've already said that!"
Demystifying dementia and memory loss through story time - a session for children
When and where
Location
Examination Hall Front Square, Trinity College Dublin College Street Dublin Ireland
About this event
To coincide with National Public Patient Involvement (PPI) week, the School of Medicine, Trinity College Dublin, is hosting a series of "Conversation Cafés: Brain and Mental Health". This interactive Conversation Café is a community-based, interactive event to highlight 'living with dementia' for young and old alike, fostering awareness-raising of dementia and dementia research.
The event will involve people with lived experiences of dementia reading out loud to groups of children (their own families included). The story time will be followed by multiple interactive activities for children on the theme.
This is part of the ongoing effort to foster a 'dementia-friendly' community that recognises and supports people with dementia, destigmatizes memory disorders, and raises awareness of the prevalence of dementia in society. It will support families living with dementia by helping their youngest members understand more about memory disorders.
The Café will provide an opportunity for people with dementia to be empowered by sharing their skills and making an important contribution. Within families, it will promote a feeling of closeness between children and their immediate family member/s living with dementia through an understanding of each other.
All are welcome to attend including families, patient advocates, mental health professionals, researchers, health care and service providers and policymakers, and those with an interest in dementia.
Refreshments provided after the event.