Description
YOUTHFUL BEETHOVEN I
Sunday, March 8th, 2020, at 5 p.m.
G-SHARP DUO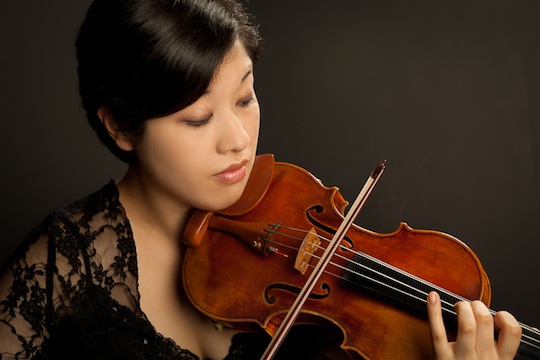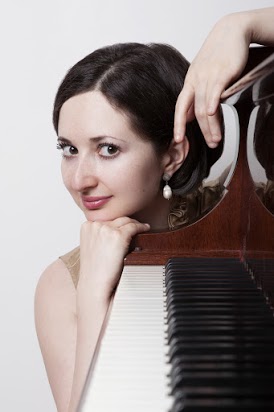 EMILIE-ANNE GENDRON, violin
YELENA GRINBERG, piano


Dear Friends!
On Sunday, March 8th, 2020, at 5 p.m., I am thrilled to kick off the Beethoven-themed year with a special salon in tribute to YOUTHFUL BEETHOVEN I as part of my G-Sharp Duo with the fabulous violinist, Emilie-Anne Gendron. "There are and always will be a thousand princes but there is only one Beethoven," said Beethoven of himself. Indeed, Ludwig van Beethoven (1770-1827) was one of the greatest giants of all time whose immortal Music continues to enrich our lives to this very day, gripping for its raw emotionality, dramatic flair, energetic rhythmic drive, bold innovation, extraordinary beauty, philosophical profundity, wit and humor. Of Beethoven's ten violin sonatas, all but the tenth were written before the composer was 32 years of age. In this all-Beethoven program we will showcase four of his youthful sonatas for piano and violin, starting with his Mozart-inspired Sonata for piano and violin in A Major, op. 12, no. 2 (1797-98) - the second of his Opus 12 trilogy dedicated to Antonio Salieri, full of rhythmic vitality and impish humor in its outer fast movements and melancholy lyricism in its wistful middle movement. Beethoven's agitated and lesser-played Sonata for piano and violin in A minor, op. 23 (1800-01) was originally intended to to be published as a contrasting companion piece to Beethoven's "Spring" Sonata. It is one of just two of his violin sonatas in a minor key and full of many unusual features, such as its relentless opening movement, Presto, in 6/8 meter, and its unexpectedly mysterious piano ending. Beethoven's bold and triumphant Sonata for piano and violin in E-flat Major, op. 12, no. 3 (1797-98) features a sense of grandeur, power, and heroism that is uncommon for Beethoven's early style and looks forward to his Middle ("Heroic") Period. It sparkles with dazzling writing for the piano that is of near-heroic and symphonic proportions, foreshadowing Beethoven's Piano Concerto No. 5 ("Emperor"), coincidentally in the same tonality. We will conclude with Beethoven's dark and dramatic Sonata for piano and violin in C minor, op. 30, no. 2 (1802) - one of the grandest violin sonatas which Beethoven dedicated to Tsar Alexander I of Russia. Full of passion, power, and symphonic scope, it is one of just three of his violin sonatas that boasts a large-scale, four-movement design rather than the standard three, exemplifying Beethoven's Sturm und Drang style and his so-called "C minor mood." Be sure not to miss this riveting all-Beethoven extravaganza!!!


Emilie and I look forward to seeing you all on Sunday, March 8th!


With warmest wishes,
Dr. Yelena Grinberg, founder and artistic director of the Grinberg Classical Salon Series
WHEN: Sunday, March 8th, 2020, at 5 p.m.

Doors will open at 4:30 p.m.
There will be no late seating
Food-and-wine reception with guest Artists to follow the salon
WHERE: Private Residence on Upper West Side (upper 90s)
You will receive the exact address of the salon after you register through this website
ADMISSION: $38
Admission price includes the wine-and-hors d'oeuvres reception
Attendance is limited to just 21 guests
Note: Advance ticket purchase through this site is required for admission.
CONTACT: Dr. Yelena Grinberg (ygpiano@gmail.com)
PROGRAM:
YOUTHFUL BEETHOVEN I
All-Beethoven program:
Sonata in A Major for piano and violin, op. 12, no. 2 (1797-98)
Sonata in A minor for piano and violin, op. 23 (1800-01)
Sonata in E-flat Major for piano and violin, op. 12, no. 3 (1797-98)
Sonata in C minor for piano and violin, op. 30, no. 2 (1801-02)