About this Event
The Youth Worker Fundamentals: Trauma Informed Youth Work training is a full-day training designed for staff working in homeless youth serving agencies across King County focusing on supporting youth workers to build their trauma informed practice.
This training reframes perceptions of fundamental needs as safety, agency, dignity and belonging. Participants will reflect in depth on how trauma impacts the ways young people experiencing homelessness attempt to meet those four categories of fundamental needs. We want to move from asking young people "What is wrong with you?" to "I wonder what conditions led to this behavior?" so that we can respond to young people in ways that build resilience, trust and empowerment.
This training discusses trauma informed youth work through a lens of systemic oppression, intentionally looking at the ways social systems impact interpersonal experiences of trauma.
At the end of the training, participants will be able to:
Describe how trauma shows up in the lives of young people experiencing housing instability
Identify the interconnections between trauma and oppression at the individual, intergenerational, collective, and systemic levels
Respond to challenges to using a trauma informed approach in our work
Apply practical tools/strategies to support young people in building resilience
Integrate trauma informed strategies in discussions with young people
This training is from 9 a.m. to 5 p.m. on Tuesday November 5th at at Casey Family Programs (1123 23rd Avenue, Seattle, WA 98122).
The Youth Worker Institute team is excited to offer this opportunity as an integral part of the Fundamentals Series. The Youth Worker Institute produces trainings specifically designed for staff working in homeless youth serving agencies in King County. The Fundamentals Series includes training topics on Trauma Informed Youth Work, Harm Reduction, Strengths-Based Approach, Systemic Oppression and Motivational Interviewing.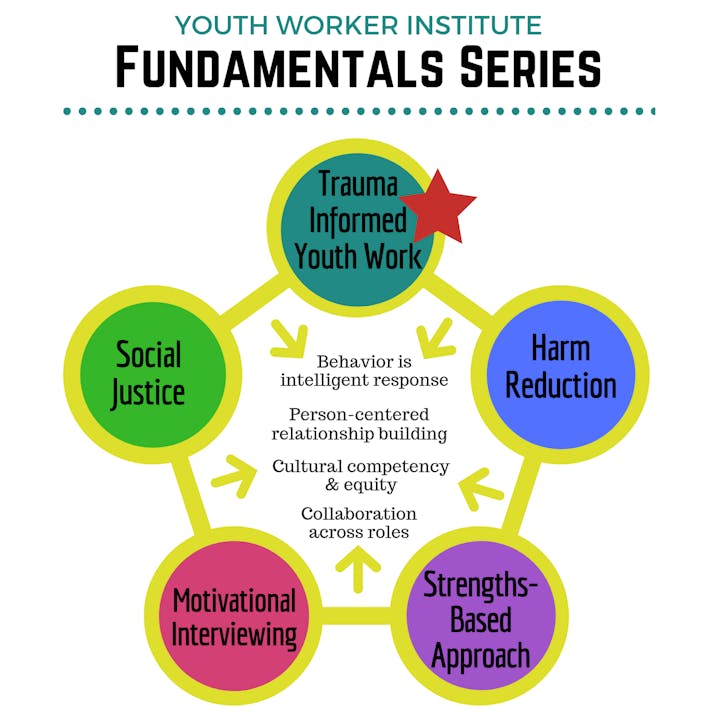 This training is intended to be interactive and experiential. If you have accessibility needs and/or will need accomodations, please let us know when you register.
If you have any questions or concerns about the information provided, please contact us at ywi@youthcare.org. Thank you