About this Event
The systemic oppressions of racism, heteronormativism, patriarchy, and classism surround us and the young people we work with every day. "Youth Worker Fundamentals: Social Justice" is a full-day, interactive training designed to engage workers in exploring the intersections of youth homelessness and systemic oppression. We will be touching on the ways systemic oppression impacts youth in services, the staff serving them, the organization, as well as the youth homelessness serving network of organizations as a whole.
What does it mean for us to be human and who "gets" to be human in our society? How do we police the boundaries of humanness? How do we collude with oppression in our agencies? What can we do to work toward justice? Participants will explore these questions as they work toward developing their social justice lens.
By the end of this workshop, participants will be able to:
Articulate how systems of oppression have been constructed
Describe how systemic oppression intersects with youth homelessness
Identify specific ways systemic oppression shows up in their work with young people
Recognize the role of unconscious bias and internalized oppression in youth work
Reflect on levels of awareness, analysis, acting, and accountability to apply a social justice lens to youth work
This training is from 9 a.m.-5 p.m. on Thursday February 13th 2020 at Seola Gardens: King County Housing Authority(11215 5th Ave SW Seattle, WA 98146)
The Youth Worker Institute is excited to offer this opportunity as an integral part of the Fundamentals Series. All Fundamentals workshops are specifically designed for staff working in homeless youth serving agencies in King County. Other topics in this Series include Trauma Informed Youth Work, Strengths-Based Approach, Harm Reduction, and Motivational Interviewing.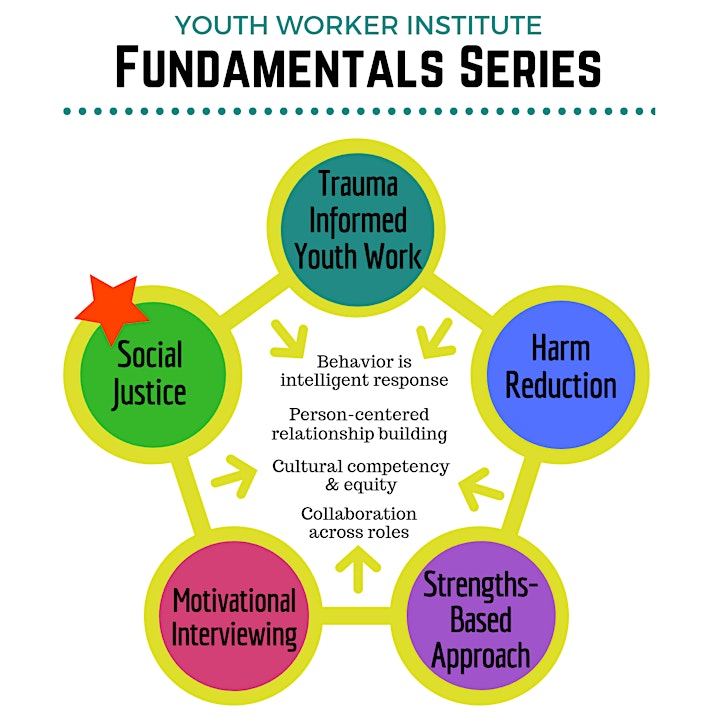 This training will be Facilitated by Byram Simpson. Byram is the Training Program Manager at YouthCare. They have worked with YouthCare as the Program Manager of our under 18 Pathways program, and before then worked for several years with young people at the Eating Recovery Center.
If you have any questions or concerns about the information provided, please contact us at ywi@youthcare.org. Thank you!