Description
The greatest revolutions have been led by Youths. Once ignited, the passion of the youths burn bright and lights up the world. In this talk, Imam Khalid Latif will ask you a simple question: what can YOU do with your youth?
Drawing from his experience as the chaplain at New York University and NYPD, Imam Khalid invites you to think about the five gifts of Allah: time, life, wealth, health and youth.
Afterwards, listen to stories from three of our most beloved local asatizah: Ustaz Zahid Zin, Ustaz Mizi Wahid and Ustazah Shameem Sultanah.
During the Q&A, you'll use our online platform to ask anything you want to any of our 4 panelists. Ask away - because to ask is to understand.
But that's not the end. True knowledge is when you take ACTION. It's time for you - in your own ways - to make a difference in the world with the gifts that you have. Approach and visit any of these six youth organisations - National Youth Council, ADIL, Muslim Youth Forum (MYF), Roses of Peace, Safinah Institute and Majulah Community - at the end of the seminar to find out more on how you can take ACTION and be a Changemaker.
What are you waiting for? Register now!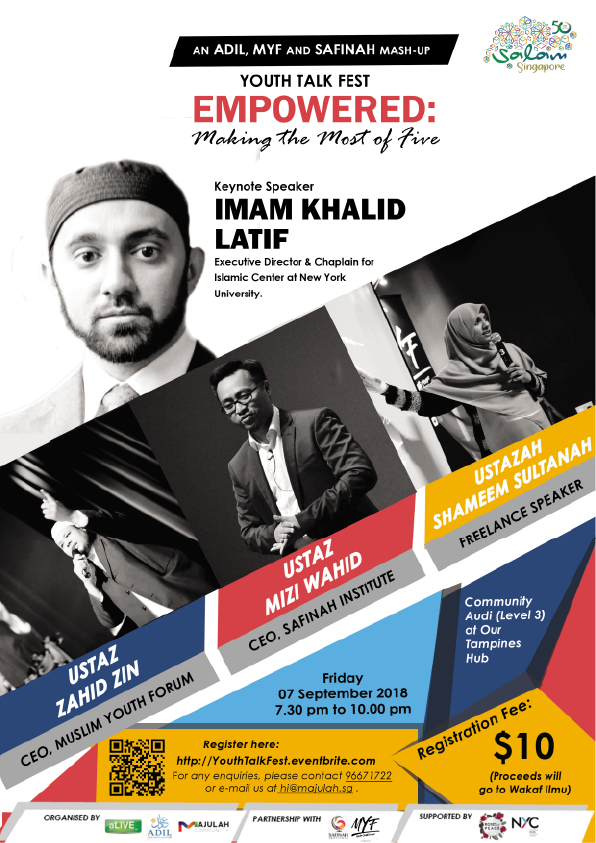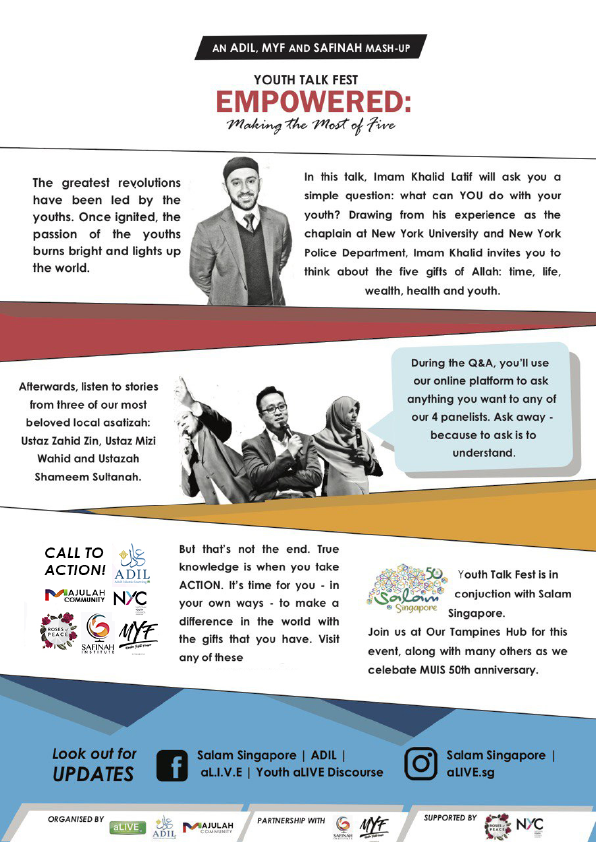 ---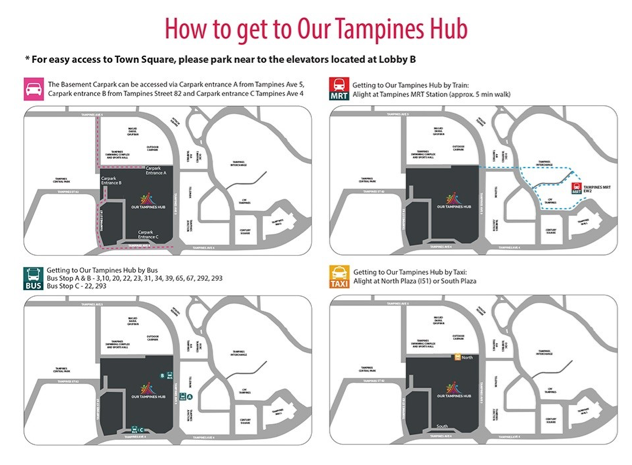 ---
For more information, you may visit SalamSingapore.sg for latest updates!