YOUTH v GOV is the story of youth plaintiffs suing the U.S. Government for threatening their future by advancing the climate crisis.
About this event
Please join us for the third film in the Youth Rising Film Fest on June 9th, 2021. The third and final film in this 3-part film series is Youth v. Gov. We are excited to partner with Working Films to bring you this timely and empowering film.
About the Film: YOUTH v GOV is the story of America's youth taking on the world's most powerful government. Since 2015, twenty-one plaintiffs, now ages 13 to 24, have been suing the U.S. government for violating their constitutional rights to life, liberty, personal safety, and property through their willful actions in creating the climate crisis they will inherit. This is the story of empowered youth finding their voices and fighting to protect their rights and our collective future.
This event is made possible by a grant from Working Films to bring educational films around environmental justice/injustice to rural communities. This is the first film in a curated film series that will take place in April, May, and June 2021. Each film will build upon the other in a series that explores youth leadership in the climate and social justice movement. Through the Youth Rising Film Fest we aspire to unite and grow an intergenerational climate movement, while emphasizing to all youth that their voices matter and their involvement can make a difference. We hope these films inspire all of us to take action on issues that impact the future of our communities and planet. Learn more about this event series at https://www.chc4you.org/youthrisingfilmfest/.
Suggested donation: $10.
Film #3: Youth v. Gov
Wednesday, June 9, 2021 –ONLINE -7pm
Following the film will be an engaging discussion with film producer Christi Cooper and one of the youth plaintiffs, Nick Venner.
Information to access the online film event will be provided after registration.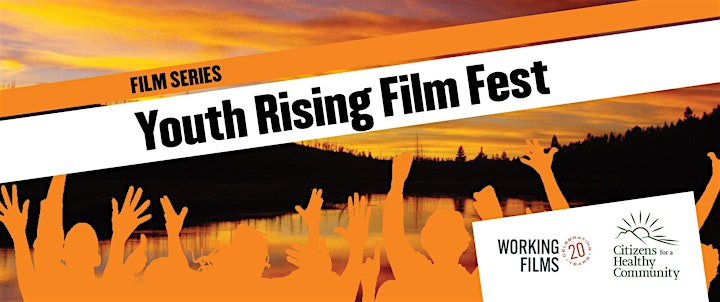 Organizer of Youth Rising Film #3: YOUTH v GOV
Citizens For A Healthy Community (CHC) ia a grassroots nonprofit organization located in Paonia, Colorado, dedicated to the protecting air, water and foodsheds in the Delta County region of Southwest Colorado, in particular the North Fork Valley, from the impacts of oil and gas development and paving the path forward to a clean and renewable energy future. www.chc4you.org