Description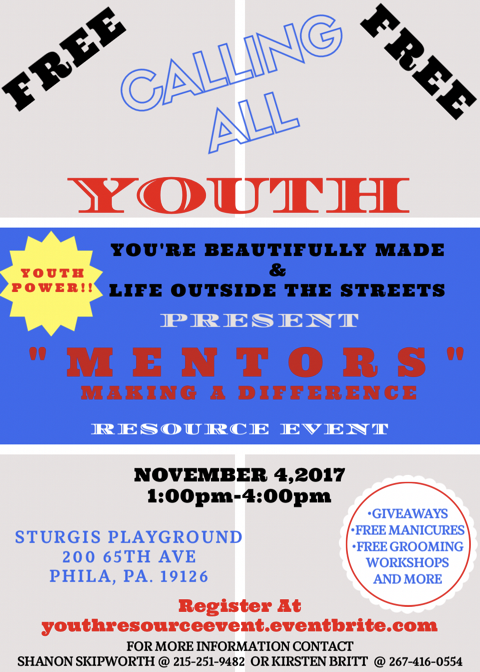 CALLING ALL YOUTH!
You're Beautifully Made and Life Outside The Streets
Present
"MENTORS" Making A Difference
RESOURCE EVENT
Mentors from all over the city and the surrounding area will be providing information about their organization and services they offer for youth! Come out and receive various resources and sign up for programs! Attendees will also have the opportunity to participate in workshops and other activities all for FREE!
*FREE GIVEAWAYS FOR THE FIRST 50 YOUTH WHO REGISTER*
To attend just click the link to register and you are all set! Don't forget to spread the word!

The Event:
WHEN: November 4, 2017
WHERE: Sturgis Playground & Recreation Center, 200 65th Ave, Phila, Pa. 19126
TIME: 1:00pm-4:00pm
Bring out the YOUTH for this FREE event and enjoy a day of family FUN!