Youth Racial Justice Summit On Education
About this event
Partners: Studio89, Council of Agencies Serving South Asians(CASSA), Ontario Alliance of Black School Educators(ONABSE), Chinese Canadian National Council Toronto Chapter(CCNCTO),Tamil Canadian Centre for Civic Action (TCCCA)
November 14th
Session 1 (10 a.m. - 12 p.m.) : Disrupting the School to Prison Pipeline
This session will open a conversation on different paths and risk factors within the education system that end up in criminalizing racialized youth. Together we will explore how the youth can disrupt these pathways. Leaders and participants will share knowledge and tools to understand how they can intervene when they notice a pattern or problem.
Session 2 (2 p.m. - 4 p.m.) : Building an Anti-Racist Curriculum
This session will open a conversation about how building an anti-racist curriculum can impact students as they grow within institutions and provide youth with tools to advocate for an anti-racist curriculum. Youth will have the chance to engage with mentors and examine questions related to their roles as students and how they can take up advocacy for this cause.
November 15th
Session 3 (10 a.m.- 12 p.m.) : Foundations of Community Organizing
This interactive workshop will encourage youth to understand how they can engage with diverse communities in community organizing. This workshop will offer youth a chance to network and build the foundations needed to start community organizing within their networks. It will empower youth to feel comfortable and confident in reaching out to people in the community for their causes.
Session 4 (2 p.m. - 4p.m.) : Introductions to policy and Advocacy
This interactive workshop will introduce youth to the policy side of advocacy work. Youth will have the chance to learn more about the different policies that affect racialized communities disproportionately and what can be done to advocate for change in those policies. Youth can bring up topics of interest and come to understand how policy is intertwined with change.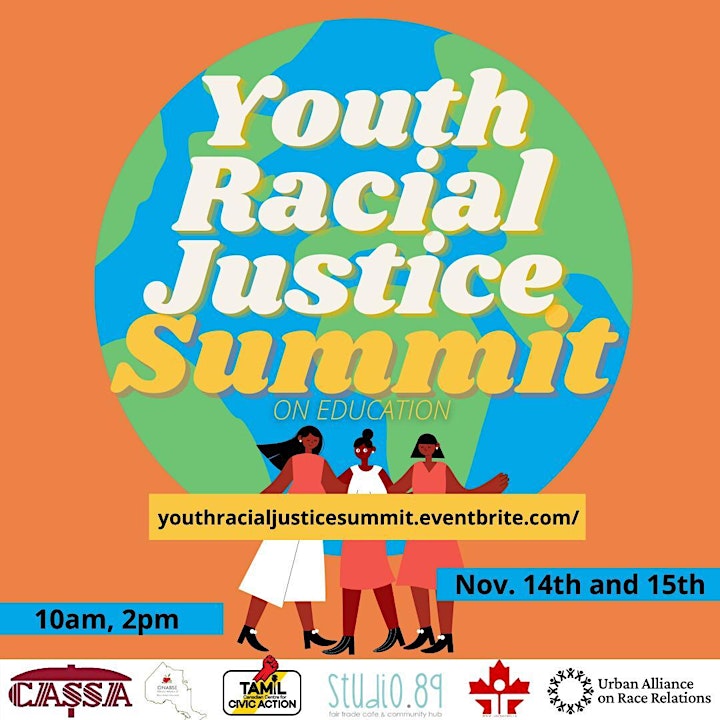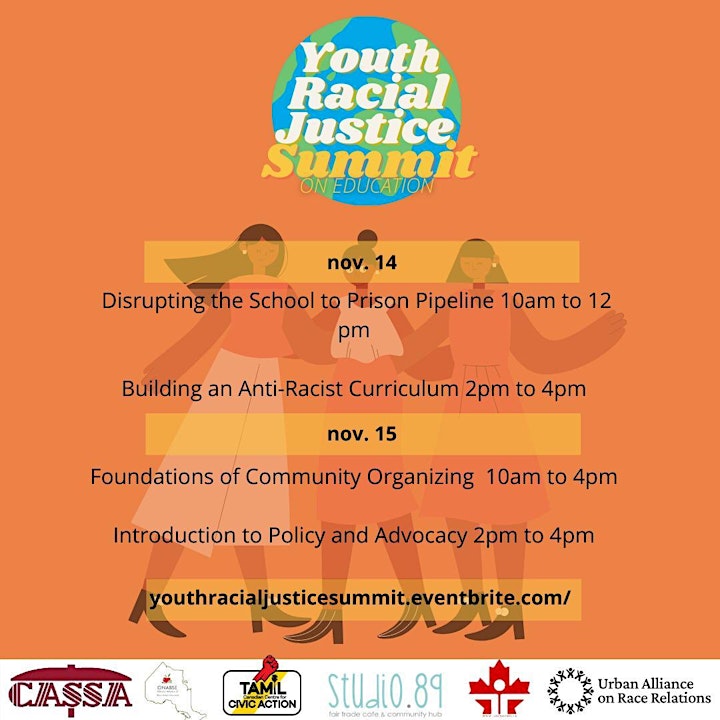 Organizer of Youth Racial Justice Summit on Education
The Urban Alliance on Race Relations is a non-profit charitable organization that works primarily and proactively with the community, public and private sectors to provide educational programs and research, which are critical in addressing racism in society. The Urban Alliance was formed in 1975 by a group of concerned Toronto citizens.
To learn more about our work and how you can get involved visit urbanalliance.ca or email info@urbanalliance.ca.