Description
***Public Registration Closed. UN RSVP Below! Kindly tune in to our webcast online here: webtv.un.org***
Young people are at the forefront of demanding climate action -- so to celebrate #EarthDay this year, young creators and innovators are gathering to inspire not only their peers to take action, but to inspire world leaders to listen to, invest in and engage with young people in climate solutions.
Following a welcome from UNICEF, opening remarks from the President of the UN General Assembly and a keynote address from the India Ambassador to the UN, the climate heroes will discuss their inventions and creations.
We invite you to hear young people from across the globe announce to the UN community the ways in which they are using comics, spoken word, graffiti and STEM for climate action.
Comic books will be served and signed!
The young climate heroes:
Moderator: Lauren Singer, founder of Trash is for Tossers and a zero-waste advocate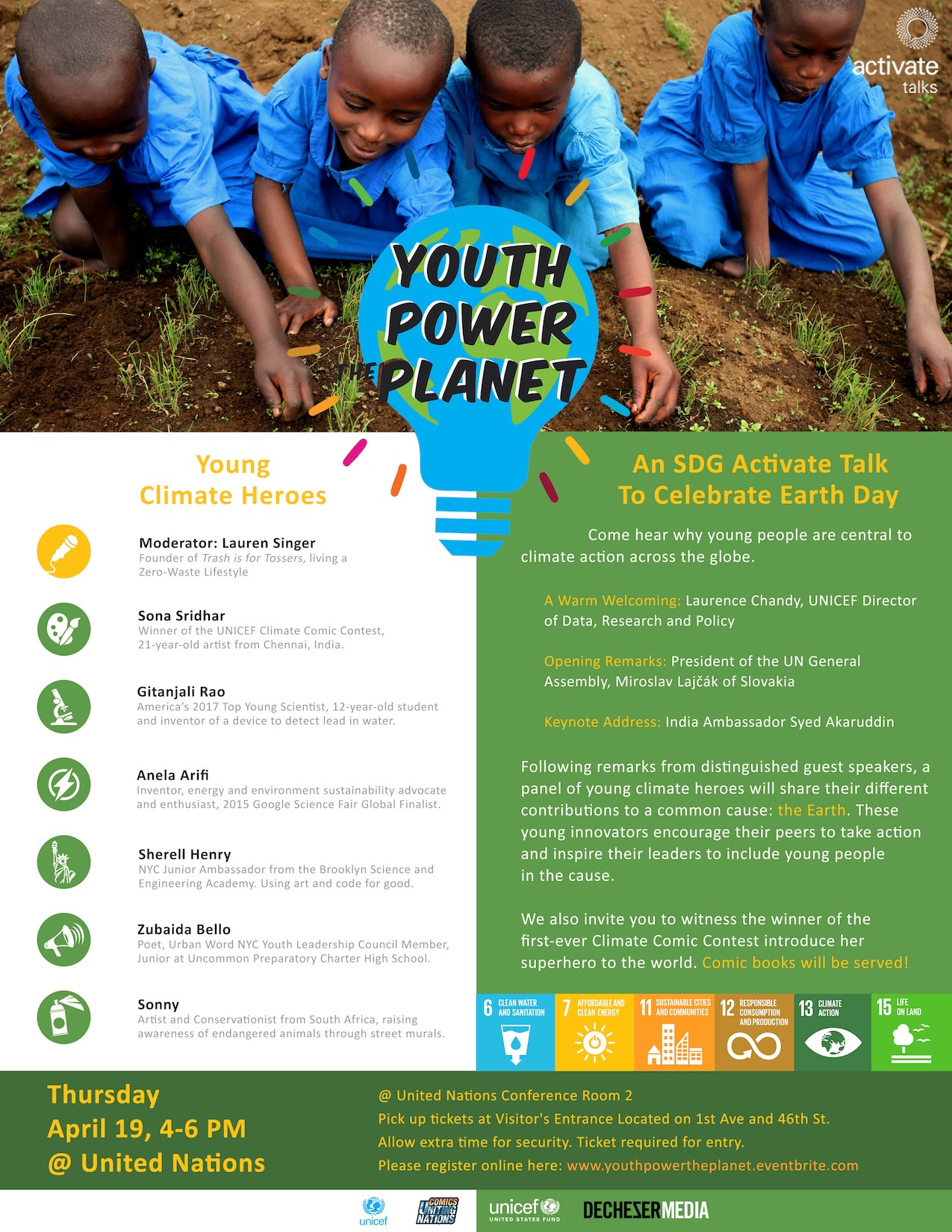 This event is uniquely open to the young public of New York City. Tickets are required to enter the UN Bulding. Please register and pick up your tickets at the Visitor's entrance located on 1st avenue and 46th street from UNICEF Volunteers and allow extra time to get through security. Your name on identification must match the registered name.
Volunteers will assist in providing directions to the event in Conference Room 2.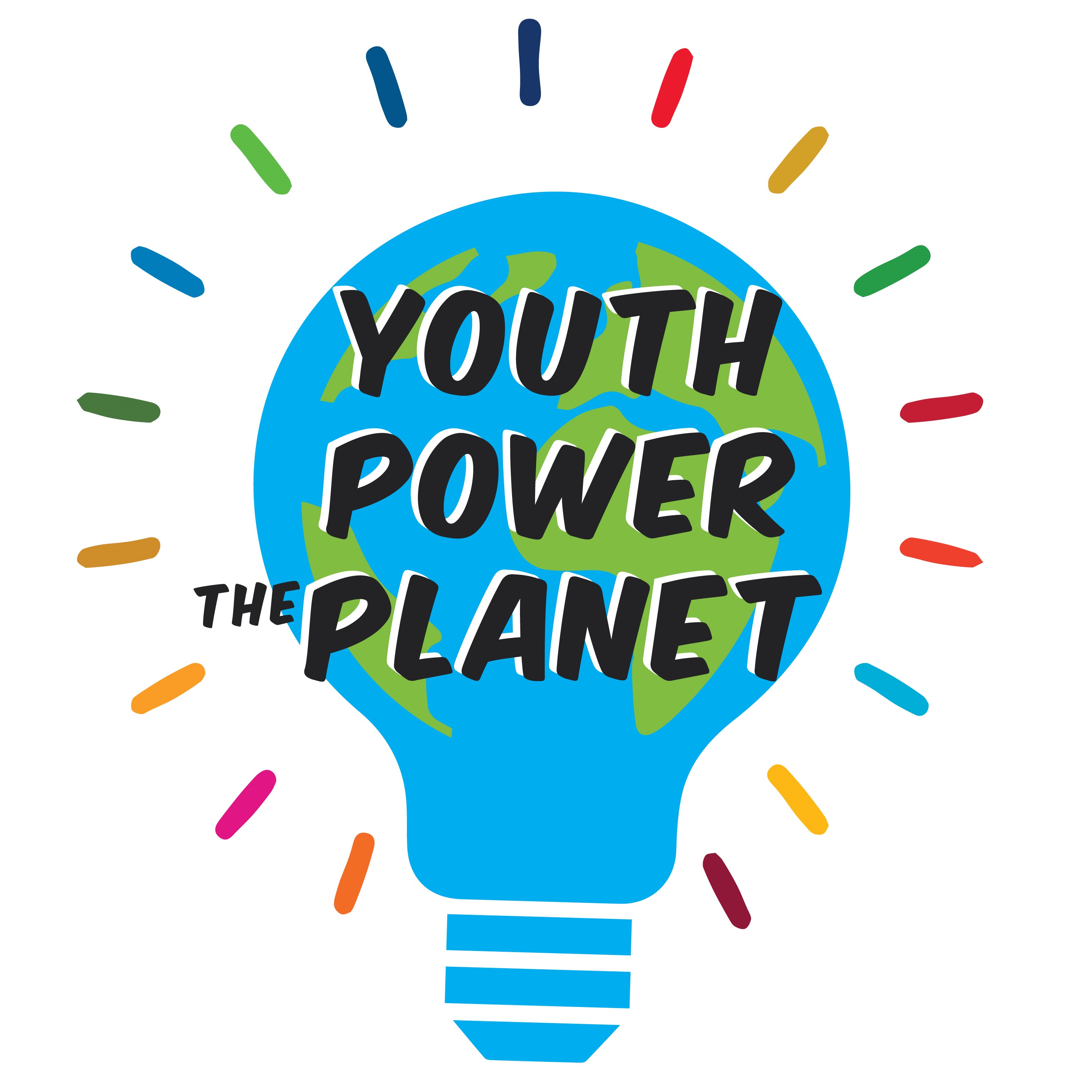 Ticket type:
Public Admission tickets are for members of the public who do not have UN authorization. Tickets are REQUIRED to enter the UN building and each participant name must be registered by Tuesday 17 Tuesday 10am EST.
UN Pass tickets are for UN Member States and Entities to RSVP who already have access to the building.
***If a member of the public accidently and incorrectly registers for a UN Pass ticket, you will not recieve a ticket into the event and will not be allowed into the venue. We must follow UN Security protocol and there will be no exceptions. Therefore kindly cancel incorrect orders and submit a public admission ticket.***