Change360Network is an NGO driven by a force of young progressive Nigerians with excellence-oriented mind-sets & belief of a better Nigeria
About this event
As we look forward to the next general elections in 2023, we are working on a project that is aimed at encouraging active youth participation in elections and politics. Research has shown that only 1 in 10 young people are interested in politics, and we believe a nation with such a young population as ours should be doing better.
At Change360, we have set a goal for ourselves, which is to sensitise young people on the need to participate in politics. We aim to see an increase in the average turnout at elections from the 50% achieved in 2019 to about 70% in 2023 and particularly see more young people take the mantle of leadership.
To launch this project, we are planning to have a short roundtable discussion themed: "Youth Political Participation - Getting Ready for 2023 Elections and Beyond"
This event shall hold on Sunday, June 20th 2021 at Lekki Hall, Radisson blu, VI, Lagos. The time for the event shall be from 2pm - 5pm.
For more details, please visit our website and our social media pages.
www.change360network.com
@change360network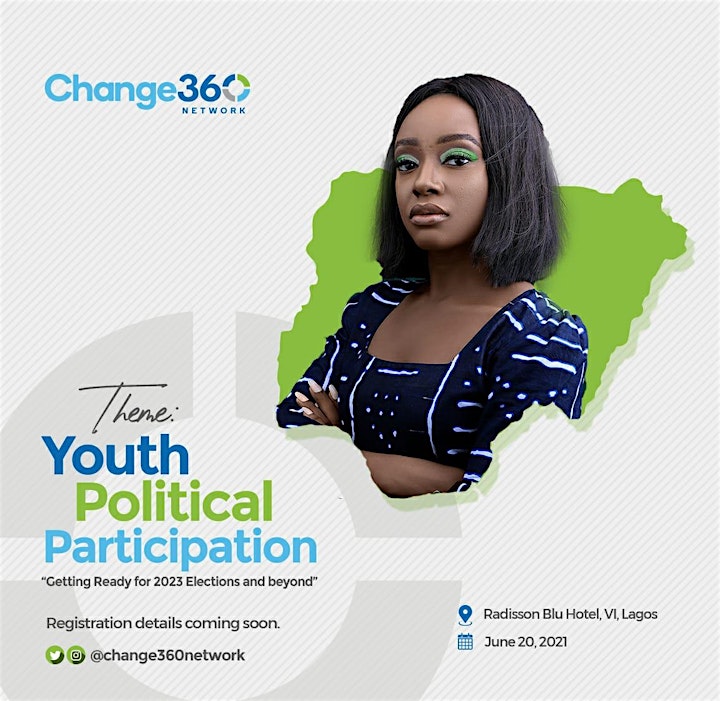 Organizer of Youth Political Participation : Getting Ready for 2023 Elections & Beyond