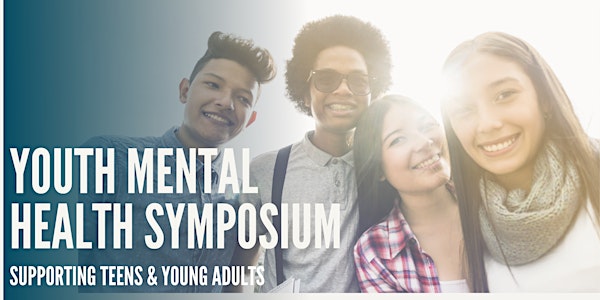 Youth Mental Health Symposium
Learn from mental health professionals how to support your teen / young adult!
About this event
NAMI San Francisco presents the 2022 Youth Mental Health Symposium!
Mental health professionals in the Bay Area will discuss how parents and caregivers can support the mental health of adolescent and young adult children. The pandemic highlighted the youth mental health crisis: the number of young people who are diagnosed with a mental health condition has steadily increased over the last decade+.
This event is for families, caregivers, and teachers/educators who want to support the mental wellness of teens and young adults, recognize signs that a young person is struggling, respond to a crisis, and talk constructively about mental health with teens and young adults.
Hear from mental health experts who specialize in treating youth:
Veronika Mesheriakova, MD, is an Assistant Professor of Clinical Pediatrics at UCSF. She is the Director of the Youth Outpatient Substance Use Program (YoSUP) in the Division of Adolescent and Young Adult Medicine.
William Martinez, PhD, is an Assistant Professor of Psychiatry and Behavioral Sciences at the University of California, San Francisco and Director of the Child and Adolescent Services clinic in the Division of Infant, Child, and Adolescent Psychiatry at Zuckerberg San Francisco General Hospital. He is currently the Director of Pediatric Mental Health for the UCSF Health and Human Rights Initiative and principal investigator of the Fuerte program.
Rachel Gordon, LCSW, is a Psychotherapist with a private psychotherapy practice and Mental Health Coordinator at Albany Middle and High Schools.
Chase T. M. Anderson, MD, is currently an assistant professor in child and adolescent psychiatry at the University of California at San Francisco. He graduated from adult psychiatry residency at The Massachusetts General Hospital and McLean Hospital and the child and adolescent psychiatry fellowship at UCSF. His writing has appeared in Newsweek, The New England Journal of Medicine, and other news and journal outlets.
The Youth Symposium is part of NAMI SF x Youth Mental Health, an event series focusing on youth mental health in October and November. All events are free and held via Zoom webinar. Additional presentations include:
October 27: In Our Own Voice - featuring young adult voices
With questions please contact Andrew Tuttle, Director of Education Programming: andrew@namisf.org
We look forward to connecting with you on October 20th!
Learn more about our programs and how you can get involved. Register for upcoming support groups and classes.
General and community-specific resource pages and guides.
NAMI San Francisco provides free mental health education and support to high school students and their families. Visit our website to learn more. Support these efforts by donating today!