Description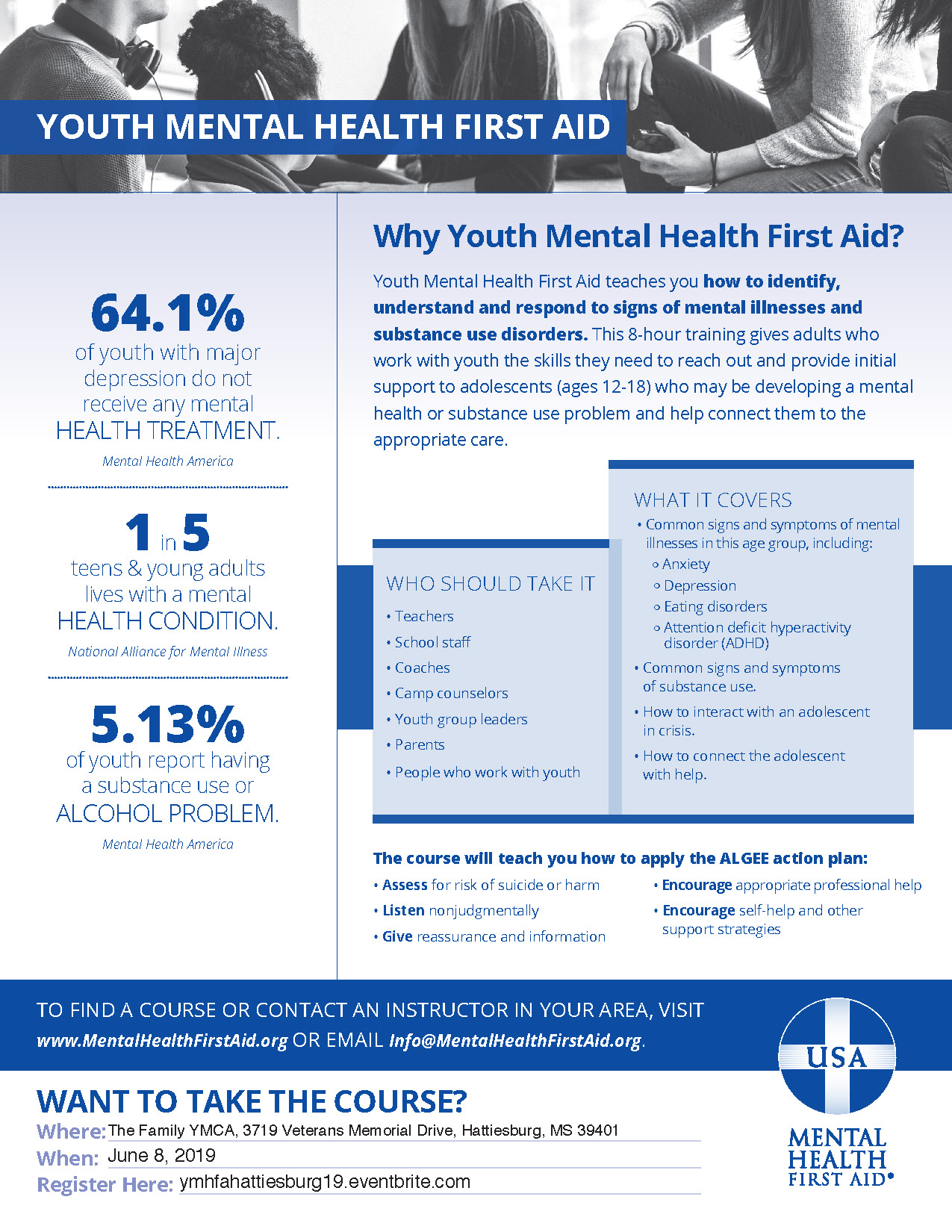 Youth Mental Health First Aid is designed to teach parents, family members, caregivers, teachers, school staff, peers, neighbors, health and human services workers, and other caring citizens how to help an adolescent (age 12-18) who is experiencing a mental health or addictions challenge or is in crisis.
Ideal For: Teachers, School staff, Coaches, Camp counselors, Youth group leaders, Parents, People who work with youth

Instructors: Tameka Tobias and Clai Meador

Cost: Free (Includes workbook)
Food: Breakfast and light refreshments will be provided by the NAMI Pine Belt Affiliate.
Capacity: 30
0.8 CEUs for eight YMHFA Education Contact Hours are offered through Mississippi College, cost an additional $10.00 and are paid for on site to the college.
REGISTER BY FRIDAY, MAY 31 AT 5 P.M.
For additional assistance, email stateoffice@namims.org.
For more information about Mental Health First Aid, visit https://namims.org/mental-health-first-aid/.