Description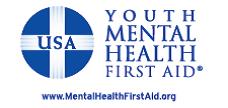 Youth Mental Health First Aid
---
When: Wednesday, May 17th
Time: 8:00a - 5:00p

Where: Fairview Ridges Education Center, 152 Cobblestone Lane, Burnsville, MN 55337
Room: Willow B
Participants MUST be able to attend the FULL class time in order to register.
Youth Mental Health First Aid is a public education program which introduces participants to the unique risk factors and warning signs of mental health problem in adolescents, builds understanding of the importance of early intervention, and most importantly – teaches individuals how to help a youth in crisis or experiencing a mental health or substance use challenge. The course will discuss the common mental health challenges among adolescents, including anxiety, depression, psychosis, eating disorders, AD/HD, disruptive behavior disorders, and substance use disorder. Mental Health First Aid uses role-playing and simulations to demonstrate how to assess a mental health crisis; select interventions and provide initial help; and connect young people to professional, peer, social, and self-help care.
Who Should Attend?* The course is designed for adults who regularly interact with adolescents (ages 12-18) including teachers, school staff, coaches, youth group leaders, parents, etc., or anyone interested in increasing his/ her mental health literacy around youth.
*Please note that this is a community education class for people with little to some knowledge of mental illness. This class may be too basic for someone who works in mental health services.
Participants will receive a course manual and certificate of completion from the National Council for Behavioral Health. Attendance for the full class time is mandatory in order to receive the certificate. Contact hours are available.
This class is sponsored and funded by the Fairview Foundation, Fairview Community Health, Fairview Ridges Hospital, Dakota County Public Health and NAMI Minnesota.
Questions? Call: 612-706-4566 or Email: mhfa@fairview.org