Youth Mental Health First Aid for Coordinated Children's Services Initiativ...
Description


This course is facilitated in 2 sessions, and participants MUST attend both April 14th 10-3 p.m and April 15th 10-3 p.m. to receive the Youth Mental Health First Aid certification.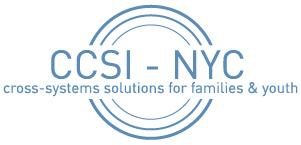 This Youth Mental Health First Aid course is being offered to members of the Coordinated Children's Services Initiative, including Borough-Based Council members, City-wide Oversight Council members, and guests of CCSI members who are interested in learning more about youth mental health.


Youth Mental Health First Aid Course Description:
In response to growing concerns about the need for mental health services for the individuals and families, the Mental Health Association of NYC is pleased to offer this nationally recognized education program to CCSI members. Youth Mental Health First Aid is intended to teach providers and community members how to respond more effectively to youth who experience a mental health challenge. It is a highly interactive 8-hour program taught over two days and is designed for participants from all levels of the organization. Anyone in a program who has direct contact with the youth and families served can benefit. This may include supervisors, case managers, evening/night staff in residential settings, security personnel, peer advocates, consumers and family members, etc.


Learning Objectives:
Participants will be able to:
Learn risk factors and warning signs of mental illness and how to assist someone that is in crisis until appropriate help is obtained. Upon completion, participants will have a better understanding of the impact mental illnesses have on a person, their family and communities.
Learn a 5-step action tool to:

Assess a situation

Select and implement appropriate interventions

Encourage appropriate care for an individual experiencing a mental health challenge as well as to connect them to professional care

Understand the resources available to help someone with a mental health challenge.
Facilitated by Mental Health First Aid Certified Trainers: Marcie Bouchard from the Office of School Health-DOE/DOHMH and Kelli Peterman, DOHMH