Description
Coffee & Content: Youth Marketing with JWT Atlanta

At its core, digital media is designed to connect a lot of people - fast. Right now, social and digital channels are suffering a self-fulfilling prophecy: rapidly progressing technology is delivering highly personalized experiences; but those experiences are allowing people to self-segregate into like-minded bubbles. While mass connecting is happening faster than ever before, the flow of new ideas has bottlenecked into private and singular interactions.
In today's culture where consumers expect brands to reach them with contextual experiences in the exact moments that are most convenient, how can brands break through the bottlenecks to engage new audiences?
For the past four years, J. Walter Thompson has closely studied the digital behavior of Centennials, also known as Gen Z - those born since 1997. Through this work, they've identified seven key trends illuminating not just how, but, why, consumers are moving towards a more nuanced approach to digital media, as well as three ways brands can innovate to stay relevant in a changing digital landscape.
At our February Coffee & Content, join Kiera Wiatrak, senior digital strategist at JWT Atlanta, to hear more about their Centennial Digital Landscape work, and how you can apply their learnings to your digital and social media marketing.
About Kiera Wiatrak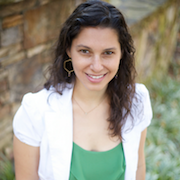 Kiera Wiatrak is a Senior Digital Strategist at J. Walter Thompson – Atlanta. She spends most of her day providing strategic insights for the U.S. Marine Corps, but also works on additional accounts including Shell and new business ventures. Prior to JWT, Kiera owned a social media and digital marketing consulting business, Dog-Eared Social, where she and a small team created and implemented social media strategy for a small businesses and nonprofits. Kiera began her career in the world of non-profit digital marketing, working for Atlanta-based global nonprofit CARE, where she helped launch their social media fundraising program. She holds a B.A. from the University of Wisconsin-Madison School of Journalism and Mass Communications.
Hosted & Sponsored by

Cohn & Wolfe, a global communications agency, builds brands and corporate reputations through an uncompromising commitment to creativity. The agency's strategic approach unearths fresh, relevant insights leading to communications solutions that deliver measurable business success. Throughout its 45-year history, Cohn & Wolfe's brand marketing work and world-class digital media campaigns have attracted top brands around the world, winning awards at the Cannes Health Lions, the Global SABREs and the Global PRWeek Awards. Founded in Atlanta in 1970, Cohn & Wolfe is headquartered in New York and has more than 50 offices across Asia, EMEA, Latin America and North America. The company has been named a Best Place to Work by The Holmes Report, PRWeek and PRNews. Cohn & Wolfe is part of WPP (Nasdaq: WPPGY), the world's largest communications services group.