Description
The future will be built on the dreams of today's youth, and youth care about food now more than ever. In this panel discussion, young leaders will share what they're doing to promote food justice, community health, and sustainable farming. Find out what activates them, hear their stories and visions, and learn how people of all ages can support youth in the food movement.
The event will open with a poem performed by panelist Tassiana Willis, and will close with a reception with bites from the farmers market.
Panelists: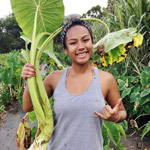 Ayano Jeffers-Fabro is a program assistant for Sustainable Agriculture Education (SAGE), project assistant at the International House (where she is initiating a food garden project) and a UC Berkeley senior studying Conservation and Resource Studies. As part of her minor in Food Systems, she has spent this semester assisting with outreach and teaching urban youth as an intern at Acta Non Verba: Youth Urban Farm Project in Oakland. A Hawai'i-born mixed woman of color, Ayano has spent her life working in the environmental justice sector and is interested in the reclaiming and redefining of Hawaii's food identity through environmental and cultural relationships. She has been using her time in the Bay Area to nurture her passion for food, culture, and the environment, and hopes to start a business or non-profit of her own!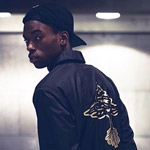 Asante Munson grew up around food. He sometimes works at the Fillmore farmers market selling produce for his uncle's farm, Firme Farms. He taught youth about food and sustainability through Community Grows' BEETS (Band of Environmentally-Educated and Employable Teens) program, and later worked at Bi-Rite Market. He is currently studying Psychology at Skyline College.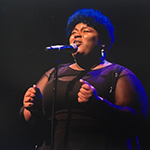 Tassiana Willis is an Emerging Arts Fellow with Youth Speaks and a writer, actress, and singer. As a poet for The Bigger Picture, Tassiana shares knowledge about Type 2 Diabetes and its relationship to food and culture, including at the recent Black Farmers and Urban Gardeners conference. She is also an activist with #BlackLivesMatter, bringing her message about health and justice to the community.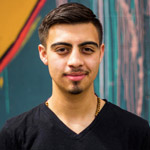 Brian Zamora was the first youth fellow hired by The Town Kitchen, a community-driven food business in Oakland that employs urban youth. Brian became interested in food justice through his work as a gardener and camp counselor at Acta Non Verba: Youth Urban Farm Project. He lives in Oakland and is a senior in high school.
Tickets will be available at the door.
CUESA (Center for Urban Education about Sustainable Agriculture) is dedicated to cultivating a sustainable food system through the operation of farmers markets and educational programs.