About this Event
You Can Do It!
Have you always dreamed of riding a bike but can't keep your balance? Does teaching your child to ride often end in tears? Our effective gliding technique has most students riding within two hours! In the first three years of Learn to Ride lessons, we've taught more than 250 kids and adults how to ride.
Lesson Details
Fun, safe and friendly environment, with students of 5 years or older
Two-hour lessons
Small class size, maximum of 8 students with at least two instructors
Bikes and helmets to borrow, or bring your own
CLIF bar snack
Location and Time
Our Wednesday lessons are held at Avrada's Bike Training Course from 5:30pm-7:30pm.
We suggest you park on the west side of the Costco lot (5195 Wadsworth Blvd) and walk west across Yarrow to Arvada's Bike Training Course. If you bring a bike, please be careful as there are many goathead weeds that can puncture tires. We promise the short trek to this fantastic facility is worth it!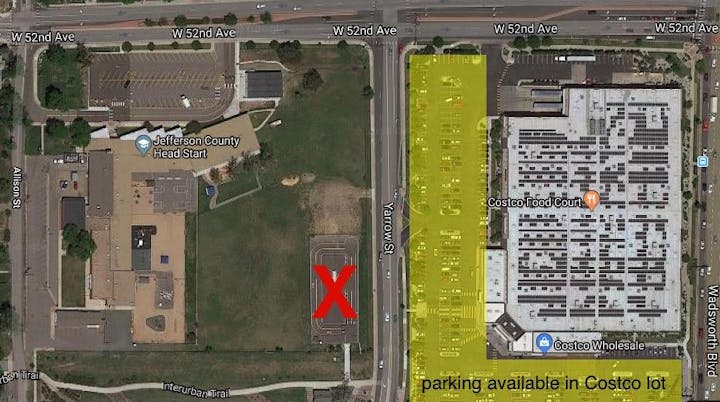 Additional Details
The lesson will be held rain or shine, so please be sure to dress for the weather. We suggest wearing comfortable, active clothing with layers and close-toed shoes. Please bring your own water and sunscreen. Unfortunately, there are no restrooms on site.
Don't hesitate to reach out if you have any questions between now and class time. Please contact our Lead Educator Chris Winn at chris@bicyclecolorado.org or 303.483.3832.
We're looking forward to getting you riding on two wheels very soon!
Refund Policy
Please contact us at least 48 hours prior to the cancelled lesson in order for us to refund your full payment. If a cancellation is made within 48 hours of the lesson, we will reimburse half the cost and rescheduling will require an additional tuition payment. We hate to leave any spots empty as our lessons fill up and we need enough time to find another student to take your place. Thanks for your understanding!