About this Event
This show is now taking place on Friday, July 10th. Tickets purchased for April show will still be valid for the July event.
Youth in a Roman Field
Youth in a Roman Field wants to help you break the rules. The bastardized
string-quartet-meets-jazz-combo-meets-folk-band led by singer, songwriter, and multi-instrumentalist Claire Wellin incorporates sounds of
"Appalachia, cayenne pepper, & ghosts." The band includes collaborators Tiffany Topol, Scott Stangland, Cassidy Stirtz, and Jamie Mohamdein, and creates an original, progressive sound with sweeping, powerful vocals at the forefront. Based in Queens, the band released their second full-length record, 'Storm Conductor,' in April 2018 and is currently recording their third in Brooklyn.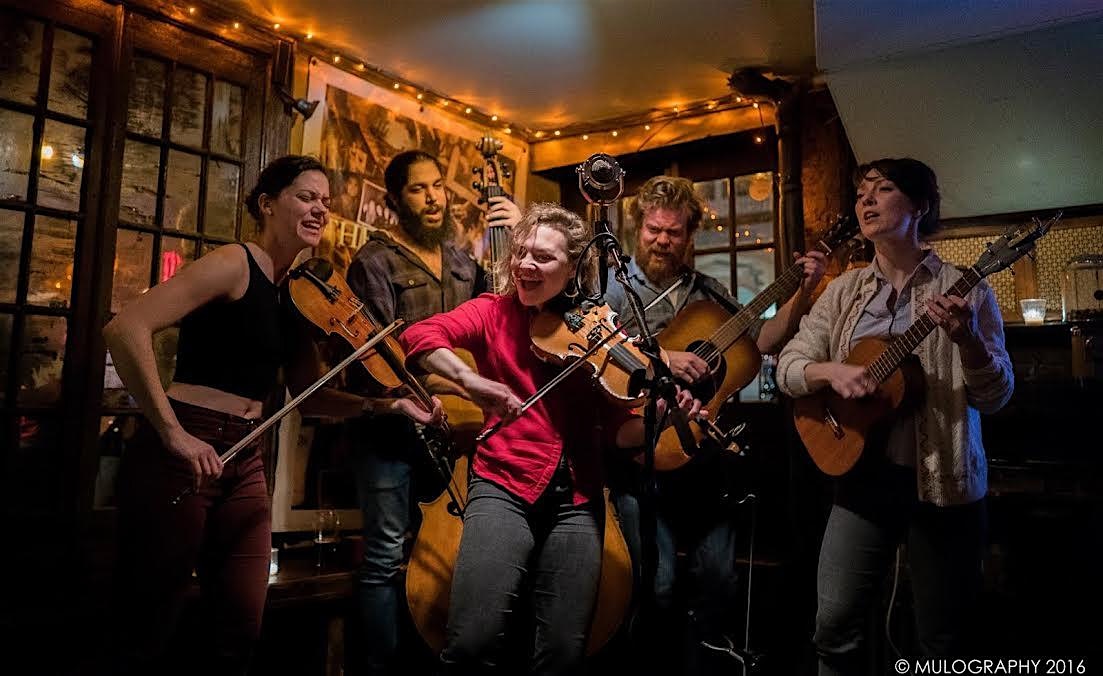 Satin Nickel
Satin Nickel was formed in 2017, a collaboration between Morgan Hollingsworth and Samantha Aneson--two songwriters who met while studying Theatre at the University of California, Irvine. They began writing together after relocating to NYC and found a musical spark. After creating a catalog of music, ranging in styles from Folk to Blues to Indie, they played a couple shows together, cementing their passion for the project. The following winter, they met future bandmates Nikola Balać (Drums) and Ariana Karp (Cello), and, after a couple months of rehearsing, they recorded their debut EP and began playing venues in NYC, later adding Andrew Shewaga on Bass.
Their sound has been described by fans as both "raucous" and "vulnerable and beautiful," "soulful," and "like the civil wars, but edgier." Find their EP on all streaming services, and stay tuned for their debut full-length album, set to release April 10, 2020.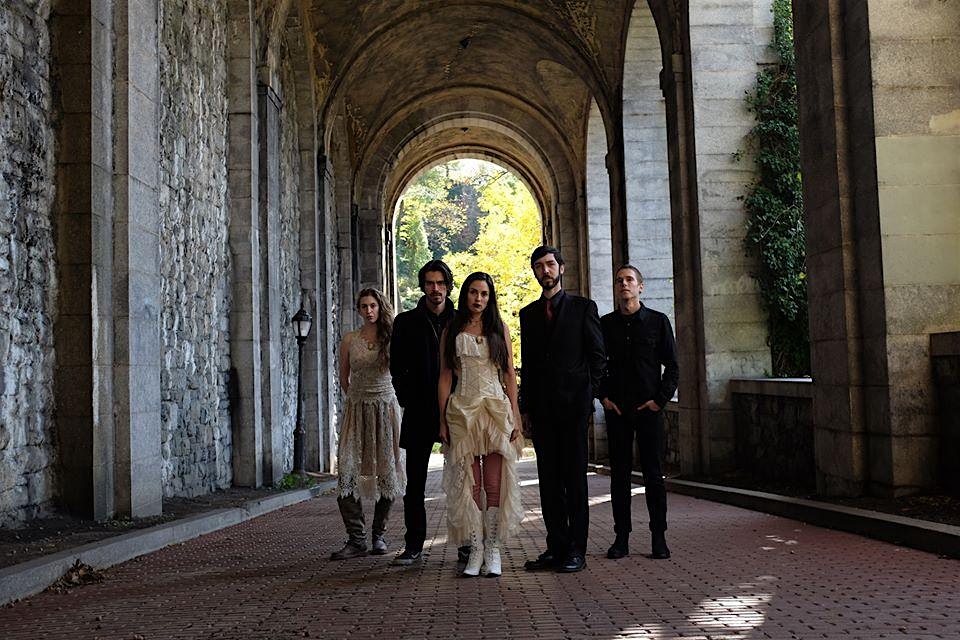 Nathan Brouillet
Nathan Brouillet is a New York City based singer-songwriter and
musician. He is backed by an all star band of collaborators featuring Josh
Lattanzi (Norah Jones, The Lemonheads), Alex Cox (The Veldt, Ocean Carolina) on bass, Dave Wanamaker (Howie Day, Loveless) on guitar, Greg Wieczorek (Norah Jones, The Twilight Singers) on drums, Dave Sherman (Nicole Atkins, Valerie June) on keys, and Pete Caldes (Juliana Hatfield, The Gravel Pit) on drums.
In 2016 Nathan released the EP Blue & Grey (Produced by Josh Lattanzi), a beautiful and honest production, letting the songs and vocal harmonies shine through. The release of this year's singles, I Follow A Light and Angels In America, (Produced by Dave Wanamaker) showcase a sonic progression to Nathan's songwriting and production direction.
Performers
Date and Time
Location
Refund Policy