Mental health and wellness workshops for the King's Council Youth Gun Violence Awareness & Suicide Prevention Wellness Weekend!
About this event
Join us for an entire day of mental health and wellness workshops facilitated by the King's Council's Black Male Health Initiative respective organizations: From The Heart Foundation, The Crowley Foundation and Apprentice of Peace Youth Organization.
Throughout the day, small group sessions will be hosted on topics taken from the Wellness Recovery Action Plan (W.R.A.P.) and the Habilitation Empowerment Accountability Therapy (H.E.A.T.) curriculum's. An honorary celebration at the end of the day will be hosted for those who have lost their lives and for survivors.
Light breakfast and lunch will be provided.
Please email info@fromtheheartent.com for any further information and/or questions or call 720-316-7761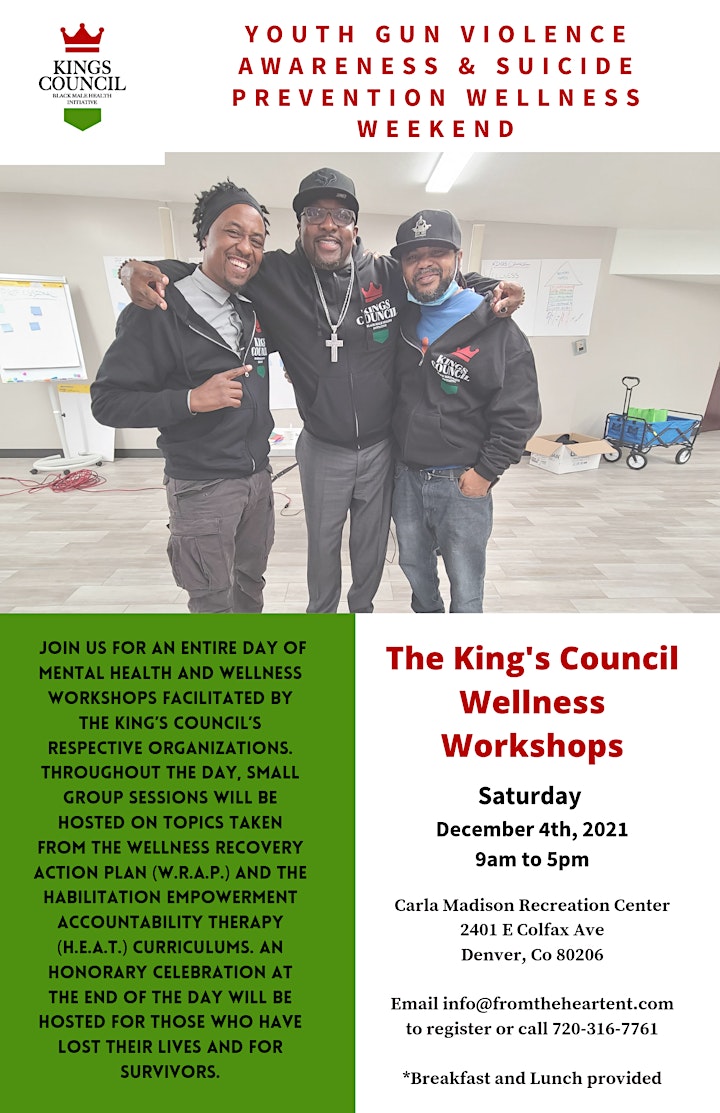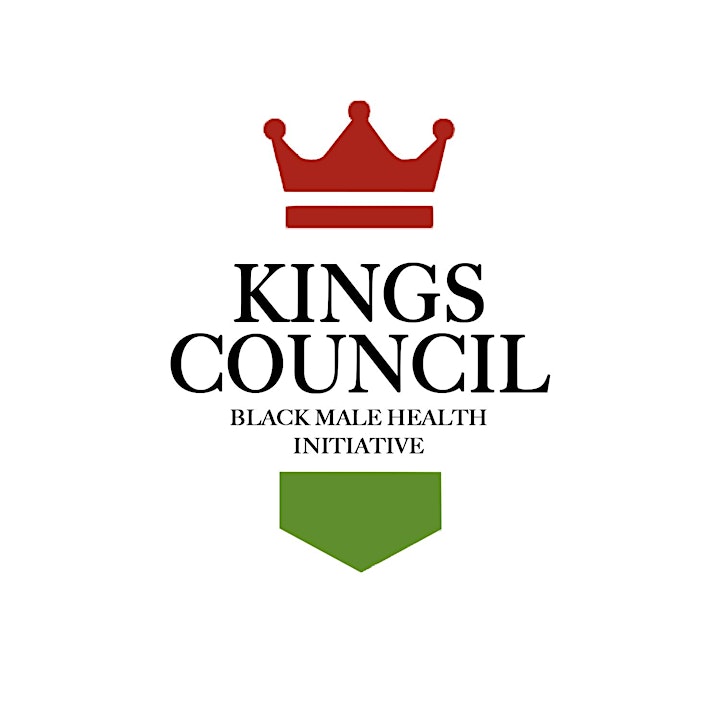 Organizer of Youth Gun Violence Awareness & Suicide Prevention Wellness Weekend