Description
Youth Going Green aims to reach 1000 young people before the end of the year to expose them to recycling and waste reduction and invite them to become members of our nationally known youth recycling program.
Can Crushers will have an opportunity to:
Reduce their carbon footprint
Make treasures out of their trash learning about small business, entrepreneurship, & financial literacy
Learn how recycling and waste reduction are STEM
Hear from industry experts
Attend tours and site visit at local industry partners
We are excited to share we have a very special guest expert participating at the August 20th YGG Meetup from 3PM to 5PM. Ms. Raquel Trinidad, MA is the Public Information Officer of the Community Engagement Office at The Bay Area Air Quality Management District!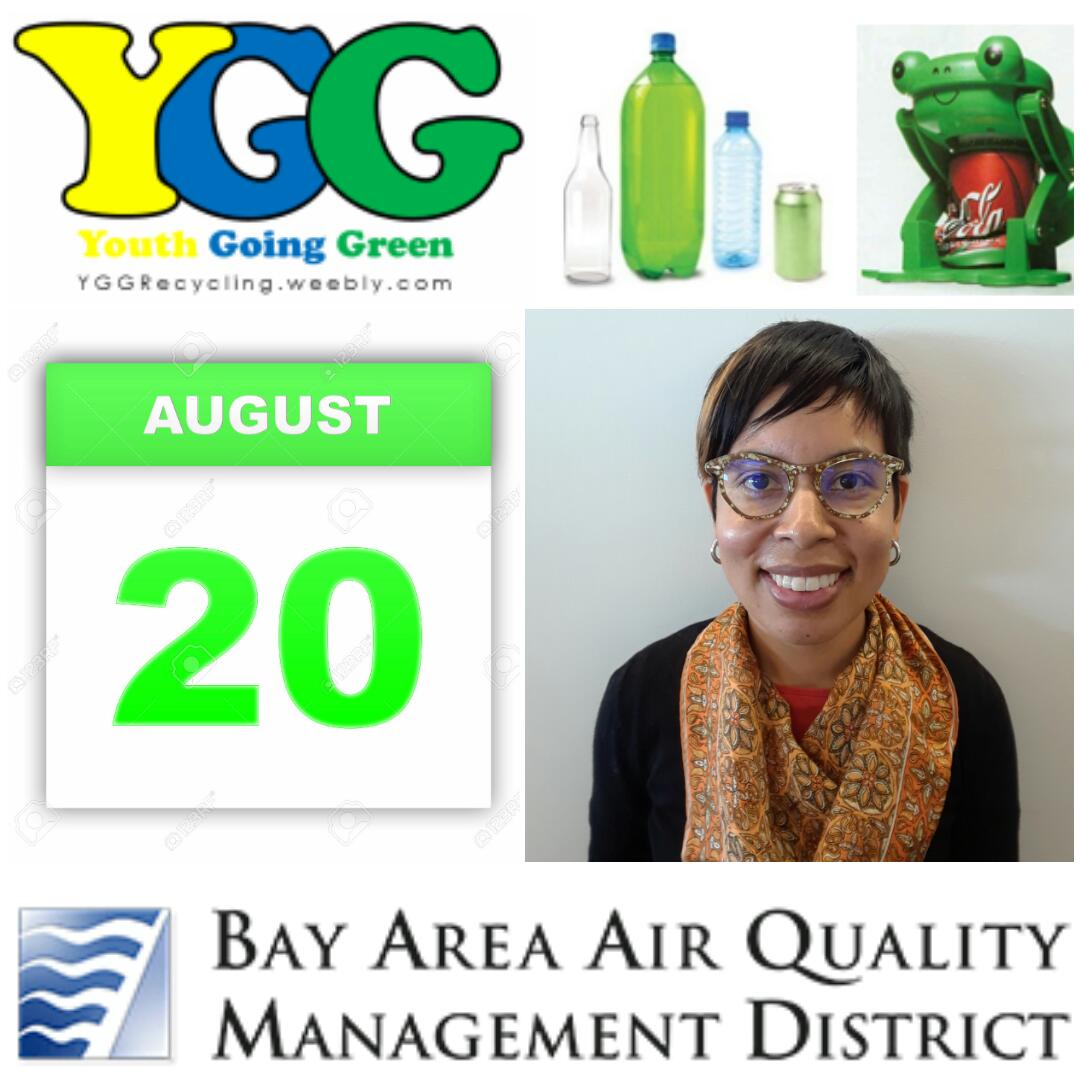 Become a Can Crusher or YGG Advocate! Bring your recyclables to each meet-up! Visit yggrecycling.weebly.com or email ygg@memorialtabernacle.org.